Description
Stressless Atlantic office chair
Stressless by Ekornes Atlantic Office Chairs are made in Norway. They are the only brand office furniture in the world to be endorsed by the American Chiropractic Association. This is the largest Chiropractic Association in America. It is based in Alexandria, Virginia and serves as the national voice for the profession. The endorsement was officially announced early in 2002 but we wanted to take a moment and remind you that when you choose a brand-new Medium Stressless Atlantic Office Chair, you are not only choosing style. You are choosing a back-healthy seating solution. The patented comfort technologies found in Stressless Brand Recliners is identical to the technology inside the Office Chairs. They ensure correct and positive support for your head and lower back in any seating position. It's one of the many reasons why these chairs are so much more comfortable than any other brand in the world.

Let's take a glance at these amazing features that earned this prestigious endorsement:
Plus System- This tech allows the headrest of your new Atlantic Medium Sized Office Chair to come forwards slightly as you recline in your seat. This allows you to easily carry on conversation, maintain eye contact with your computer or workstation or even enjoy a quick snack.
Lumbar Support- The adapting ability of the lumbar support allows it to change shape as you recline to ensure you receive the proper amount of support at each changing angle. Work upright comfortably as you feel the lumbar support connecting with your lower back. Take a break, lean back, and relax as the inner frame changes shape to accomodate your body.
360° Swivel Base- the 360° range of rotation allow you to effortlessly reach items all around you with minimal strain. The smooth wheels allow you to easily navigate your work area with minimal effort.
Glide System- the smooth glide wheel system allows you to recline or sit upright in your chair with a simple adjustment of your body weight. There are no levers to jerk or buttons to push.
There's no better time than now to get your new Ekornes Chair. You spend a majority of your time at work or working. Why wouldn't you want to make your seating as comfortable and healthy as possible? It's time to take care of yourself and nurture your back. Imagine the improvement a little bit of comfort could make in your day. We ship Fully-Assembled and provide multiple levels of delivery to ensure there is an option to suit your needs. Ask us about Expedited Shipping Opportunities or our White Glove Services. Click here to learn more about Ekornes and here to learn more about The Unwind Company.
Here's how to order your comfortable new Stressless Atlantic Office Chair online and save with our lowest authorized prices guarantee (Ordering online with at unwind.com is always easy, quick, and secure.) :
Visit the Office Chair or other Ekornes Furniture Product page of your choosing.

Make your leather/fabric selection by clicking the colored swatches. (Don't forget to select a wood stain color when applicable.)

Now click the "Add to Shopping Bag" button.

Once all of your items are in your cart, click the "Proceed to Checkout" button.

Follow the On-Screen instructions and our team will contact you within 1 business day to confirm and process your order.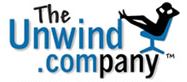 Have Questions or Prefer to order via phone? Drop us a line at 888-486-9463 or 1-601-932-5111 (Internationally). View our Blog to learn about what's new and exciting in detail or drop our Ekornes Brand Specialists a line at 888-486-9463. They can explain the specifics of each product and help direct you to money-saving opportunities.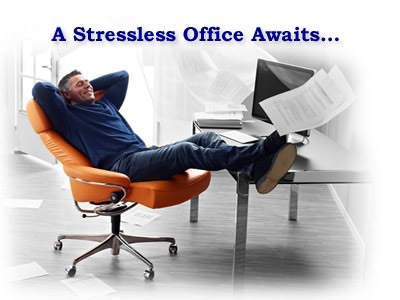 Stressless Office Chairs deliver many years of productivity-improving comfort and ergonomics into your business or home office. They have all of the same, overwhelmingly comfortable Stressless Comfort Technologies. Such as: The Plus System®, The Glide System®, premium leathers, Super-Soft Polyester Fiber Cushions over a Space-Age Foam Core, Flexo Springs, and full 360° rotational ability. Learn more about Ekornes and what makes them so special here: [About Ekornes]
They Look and Feel Like Ekornes Stressless Recliners - because they are Stressless Recliners. Experience full-body comfort at work or in your home office. Ekornes has taken ultimate comfort to a new arena, so that you can enjoy real Stressless comfort while working. We have tons of new Ekornes Office Chairs in stock for fast, stress-free nationwide delivery!
Stressless Office Chairs & Recliners arrive fully-assembled with Full Manufacturer's Warranty and our Money Back Guarantee. Choose Nationwide In-Home/Office White-Glove Delivery - Select White-Glove Delivery when you order your back-saving Stressless Office chair from Unwind.com and we'll bring your chair inside and even set it up at no additional charge (we'll even take the packaging when we leave).
Call 1-888-486-9463, click
or email stressless@unwind.com to connect with a Stressless Office Chair Specialist.
The Atlantic Office Chair is a great way to bring comfort and health to your office. We put our backs through so much in a given day. We stand, bend, lift, strain, etc. They deserve to be supported and rested. You spend a majority of your time working and seated in front of a desk. It only makes sense for you to have the healthiest seating available at this desk. Stressless earned an endorsement from the Chiropractors' Association of America. The proper head and back support received from these seats make them more than chairs. They are pathways to a healthier, more comfortable version of you.
It is a fantastic time of year to purchase from the simplistic, comfortable, Stressless Atlantic, Pacific lineup!
This comfortable Stressless office chair insures consistent head, neck and back support and includes soft, understated cushioning. The Atlantic office chairs allow you to sit without strain or sore muscles for many hours on end.
Want to add a matching Stressless Sofa, Loveseat or Sectional? You're in luck as there are Ekornes Batick & Paloma Specials that will save you $1000's. Simply choose a matching Batick or Paloma leather sofa or sectional model and watch the savings stack up!
Choose Stress Free White Glove Delivery on the Stressless Atlantic Office Chair- Save $100's on delivery & sales tax benefits.
The Atlantic Office Chair by Ekornes is available at the best price from The Unwind Company. We guarantee the lowest, authorized prices on all Stressless Furniture Items. We also have Risk-Free Shipping options to all locations within the continental United States. Your beautiful Office Chair will arrive Fully-Assembled, ready to enjoy.
At first glance, The Atlantic appears tranquil and simple. It only takes a moment for you to suddenly realize the depths of the padding. Should you choose Paloma leather: the softest leather imagineable will greet your skin as soon as you sit down. You will notice that the spots where your body is heaviest will sink slightly deeper into the space-age foam of your chair. This ensures that your body is resting at a natural position. Your body could not relax and completely release tension if it were required to sit rigid and firm, as if on a plank. Don't let a full day at work leave your back saying, "Aaarrgh!". The patented technologies only found in Stressless Furniture are not only "as good as it gets" but they earned an exclusive endorsement from the American Chiropractor's Association.
The horizontal seams in the Atlantic create multiple "Comfort Zones". This is intended to enhance the individual seating style and allow each person to find a seat that is a perfect fit for their comfort needs.

The incredibly sturdy steel frame stands up to decades of use. The foam cushioning is also designed from the factory to withstand years of use without failure. They pour the foam directly onto the frame and then layer polyester padding between the foam and leather upholstery. This ensures that you never experience a slipping sensation of the padding that you might recognize from other, lesser, brands of furniture.

The Plus System™ is how the chair provides continual support for your entire body. It allows the seat to move and adjust with you. This is one of the many reasons Stressless earned the exclusive endorsement from the ACA.

The Glide System allows seamless transitions from sitting and working to recling and relaxing.There is no longer any need to use levers or overly complicated mechanics. This is a patented Ekornes' technology. There may be competitors who claim to offer this technology but know you can only find comfort like this in a Stressless.

The Office Chairs now even feature a "Gas Lift" Lever. This simple little lever allows you to raise or lower the height of your seat. Need more room for your legs? Simply lift off the seat and pull the lever upwards. Need it lowered? Pull the lever upwards whilst seated. The hydraulic action will lower you. This means no matter your desk or workstation, your chair should fit comfortably.

The 5 stems of the Star-Shaped base provide a low center of gravity and a dependable foundation to support you for the lifetime of comfort that your body deserves.

The sublime wood grain from the European Beech Wood can still be an option as there is still quite a bit of wood in these models.
Our Fully-Insured, Risk Free Nationwide White Glove Delivery means that we will bring your recliner, office chair, sofa or sectional into your home (or office), unpack it, set it up and take the box/packaging with us when we leave. Of course your furniture will arrive fully-assembled and ready to enjoy!
Welcome to the Stressless Atlantic Office Chair by Ekornes- In Stock Now. Select White Glove or Inside Residential Delivery.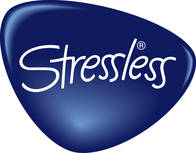 Stressless is a trademark of Ekornes, in the beautiful country of Norway. Every single item made by Ekornes has a story to tell. Whether it's the cutting-edge technology that the artisans use to create your Office Chair or that beautiful Norwegian landscapes that inspire the awe-inspiring designs, you are sure to enjoy for years to come. Ekornes ASA had a modest beginning to its now sky-high success. If you would like to learn more about this wonderful company or see some images of Ekornes' locations in Norway, click here: All About Ekornes. This manufacturer not only produces the finest in back-healthy furniture but it provides a 10 Year Warranty at no cost to you. Is that not amazing? Ekornes is confident their products can life up to the fame because they have been studying comfort as a science for decades. The very first Stressless Chair dates back to the early 1970s. Every year, they are trying to reinvent and reimagine ways to bring relaxation and comfort to greater levels.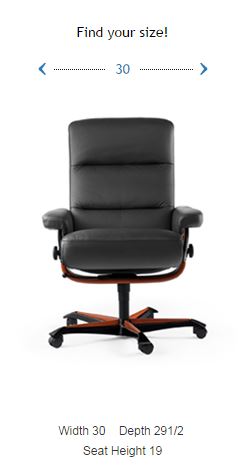 At Unwind, we strive to provide our friends and customers with a "Stress-Free" Shopping experience. We effortlessly maintain an A+ rating with the Better Business Bureau because we do the right thing and strive for 100% Customer Satisfaction at every opportunity. The Unwind Company, Unwind.com and our network of relaxation and backcare sites & stores, are factory-authorized, nationwide in-home providers of Back-Saving Stressless Recliners, Ekornes Sofa's, Stressless Office, furniture and Accessories. We have a growing selection of Stressless Office Chairs in-stock now for the Fastest Delivery to most of North America. If you have questions or would like to speak to someone, please don't hesitate to contact us. During normal business hours: Please call 1-888-486-9463. Also, click to Live Chat, nearly 24 hours a day, 7 days a week. If you aren't in that much of a hurry, shoot us an email at stressless@unwind.com and we can connect you with a Stressless Office Chair Specialist.
We look forward to helping you relax and unwind to the fullest- Even while you work!
Warranty Information
10 year warranty on internal mechanism from Ekornes