Description
Stressless Jazz Recliner with Matching Ottoman by Ekornes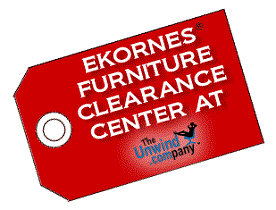 The Large version of the Jazz Recliner has been discontinued by Ekornes. This is great news for us! It means we can chop the price to closeout levels in an effort to get this wonderful chair into your home at the lowest possible cost. Did we mention our Nationwide White Glove Delivery means your furniture will arrive fully-assembled and ready to enjoy anywhere in the continental United States?
Would you prefer to receive your Jazz recliner faster? There are options for expedited shipping in select areas. Call 888-486-9463 to discuss these options with our Customer Service Team.
This is large-size Stressless Jazz chair is sure to please. Been searching for a back-saving recliner with more style than a Maserati? The Ekornes Stressless Jazz Recliner will surely fit-the-bill. Unlike an imported European automobile, the Jazz Recliner comes equipped with exceptional lumbar, head, neck and leg support. Tight curves and stainless steel trim drive the Jazz recliner into the hearts, home theater and livingrooms around the world. Mostly reserved to those who understand, you can't put a price on a lifetime of comfort- especially when style and back-saving functionality come together so beautifully. Take one for a test drive today- Your Back and body will surely thank you!
Here are a few of the features that make Stressless Jazz Recliners so supportive and comfortable without compromising style-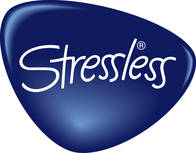 - Patented Plus System which provides continuous support for your head and lower back.
- Stressless relaxes your entire body by providing perfect balance and optimum support.
- With the Stressless Glide System, you can automatically shift to any seating position by simply using your body weight.
- The easily-moved ottoman also features a built-in Tilt System that adjusts to your body movements for the ultimate in comfort. Need to use it as a seat? No problem, simply turn the ottoman upside down and lock the yellow clips underneath. The ottoman will no longer tilt- Now flip the ottoman rightside up and you have a separate seat.
- Stressless Recliners and Accessories are built to last for many, many years. A round base and steel support ensure stability.
- Stressless Recliners are created for a custom fit- Many of the other Stressless recliners come in three sizes (small, medium or large) and many sofas are available in two sizes (medium or large). The Jazz Recliner (large) is comparable to the larger versions of the other Stressless recliner lines (Stressless Vegas, Stressless Kensington etc). Although the "footprint" of the Jazz Recliner tends to feel somewhat smaller than other larger, Stressless recliners.
Have questions or need additional information about the Stressless Jazz Recliner Large from Ekornes or other Stressless Recliners? Please contact us at stressless@unwind.com or at 1-888-4-UNWIND (888-486-9463). We're here to assist you with your Stressless Jazz Recliner, Stressless Sofa or other Soothing Back Product or Furniture purchase.

Want to view informative Ekornes Stressless videos to assist you in selecting the perfect Stressless Recliner? Simply click the following link, select the search button (the magnifying glass on our YouTube page) and type the name of the Ekornes chair or Stressless furniture item that you would like to preview. You can also search by leather type & color to get a closeup view of most popular leather options.
Search and watch 100's of Stressless recliner videos at The Unwind Company YouTube site here.
Like its smaller brother (the Stressless Jazz recliner- Medium) the Stressless Jazz recliner- Large, is one of the most modern (or should we say "sleek") recliners produced by Ekornes and in the Stressless Recliner lineup. It's easy to see (and feel) that beauty is more than skin deep once you sit down, kick-up your feet and feel what Norwegian comfort is really all about. The Jazz Recliner likely turns more heads than any other recliner- anywhere. It's often overlooked that the Jazz Recliner brings home the same back and neck-saving features that Ekornes Stressless Recliners are famous for throughout the world!
The Stressless Jazz offers great comfort and support- even to those who are a bit larger (warranty is valid for weights up to 350 pounds).
We invite you to sit down, kick-up your feet and take the Stressless Jazz for a test-drive- You'll be glad you did!
It is no surprise that Stressless Jazz Recliners are Exclusively Endorsed by the American Chiropractic Association (the ACA).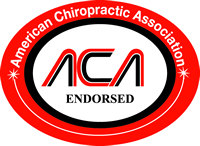 Come visit the Unwind Back & Body Store to experience the Stressless Jazz Recliner for yourself. If you have already decided and are ready to purchase, simply click the "Add To Basket" button and begin selecting the available options. Please review our return policy prior to ordering or call 888-486-9463 for personal assistance. You may also email stressless@unwind.com anytime- 24 hours - 7 days a week.
Stressless Jazz Recliner Large Dimensions:
Recliner- Approx. 36.5 inches wide x 40 inches high x 30.25 inches in depth
Ottoman- Approx. 21.5 inches wide x 17.75 inches high x 14.75 inches in depth
Warranty Information
10 year warranty on internal mechanism from Ekornes