Description
Take a look at the relaxing Stressless Liberty Low Back Sofa- Ships Fast Nationwide
Talk about a winner. Not only is this beautiful piece made with Ekornes' highest quality components, but it also comes with a standard 10 year Warranty. Did we mention this is at no extra cost? It's simple. Get the best furniture at the best prices available from The Unwind Company. White Glove Delivery means you click a button to order your sofa and then our team sets it up in your home. Brand-new to 2014, you can save about 20% instantly by choosing one of the four most popular color choices in Paloma Leather. These colors are Black, Chocolate, Light Grey, & Sand. These colors pretty suit virtually any design strategy. Let's see these colors up close:

This particular sofa has some features that make it a "stand-out" option. It "goes all the way to the floor". This mean you never have to worry about anything being under there or revealing too much of your flooring. Its simplistic design, ultra comfortable cushioning, and casual appearance make it a perfect fit for any room. The low-back sofas are most commonly preferred by people who enjoy entertaining. Maybe you are looking for a comfortable seat for your home - You have found the right place! The Unwind Company has been proud to offer Stressless by Ekornes for many years.
The Stressless Liberty arrived on the scene in 2013! It brought with it a new style and a stronger focus on comfort than ever before. This item is guaranteed to deliver years and years of healthy back & neck support. The seams, or "Comfort Zones" as we like to call them, are styled so that you get a strong support for your shoulders and neck. Not only does this Stressless sofa come standard with all of the patented Stressless Comfort Technologies but it has a superior level of padding that adds to your individual comfort. A big change for this model is the noted "flat" look to the seat cushions. For so long, Stressless Sofas have been focused on superior seating for each individual user. The Liberty expanded that focus to include a more comfortable style to accommodate laying down and sleeping on the Stressless Sofa.
Here are a few characteristics of the Stressless Sofas that you will never forget:
Stressless sofas relax your entire body by providing perfect balance and optimum support.

The Plus™ system allows the lumbar support, along with your headrest, to adapt and react to your body's movements. This provides you with "proper support" in all seating styles and positions. The Plus™ system provides continuous support for your head and lower back. The internal construction features a double-sided mechanism to ensure maximum stability and functionality. The durable steel frame and flexo springs provide for superior resilience and continuous support.

The Stressless® Glide wheels allow you to customize the movement of your Stressless Sofa so that it is in sync with your body and your comfort.

Comfort Zones™ are specifically shaped and molded to provide each seat with its own distinctive seating style and support. The indentations, seams, and shapes in these Comfort Zones allow your body to sink deeper into the seat enhancing individual user's level of comfort and overall satisfaction with their seat.

10-year warranty on the internal mechanism (Did we mention that Ekornes is so confident in their products that they provide this Standard, at no additional cost?)

During manufacturing, the technologically-advanced foam is applied directly onto the Stressless Sofa Frames. This allows for additional longevity for your seat cushions and your comfort. An additional pad of soft space-age foam ensures optimum comfort. The super-soft polyester fiber cushions your body and ensures an attractive look.

The sturdy Steel Frame and its specifically designed "Flexo Springs" allow you to feel nearly weightless as you recline and relax.

The unique Stressless® Glide system automatically adjusts to your body weight.

You can have ottomans that match both in style and upholstery - Add one of the many Small/Large Sofa Ottomans to your sofa and you will be glad you did. Not only do these ottomans serve as hideaway storage, but they also have the capacity to tilt and adjust to your legs. This way you get the best support for your legs; every time.

Stressless sofas are built to last a lifetime. Only the most premium leathers and fabrics are used to ensure a luxurious feel from Day 1 to Day 10,000.

No one builds a sofa like Stressless. Period.
If you are looking for a piece of furniture that will set you free, the Liberty is here! This model is perfect for sitting, entertaining, and melting the stress out of your day. This model is especially convenient for those looking for a high-quality piece of furniture that will truly stand the test of time.
Maybe you are looking for something taller? Check out the High-Back version in our store: [Stressless Liberty High-Back Sofa]
If you are looking for a sectional, stay tuned! Ekornes has just announced that the Liberty will be available for constructing Sectional Pieces in July 2014! You can call 888-486-9463 to get more information from our knowledgeable Customer Service Team Members or you can check out what sectionals are currently available from our store: [Stressless Sectionals]
Check out our multiple shipping offers for this item! Select Inside Residential or White Glove Delivery! Choose the White Glove option if you would like your Stressless Sofa brought into your home, set up where you want it, and to have our delivery teams take away all of the packaging. This is truly a frustration free experience.
Matching Stressless Recliner: The Voyager (Medium) & Voyager (Large). This headstrong, little brother to The Stressless Liberty Sofa packs a punch in the padding, comfort and overall design. The Voyager features the same seaming and "Comfort Zone" design. It is one of our most premium models and affords only the highest levels of comfort and support. Once you sit down and let your body sink into the extremely soft cushioning, you'll know that you've reached a level of comfort you could previously only imagine. The Stressless Voyager is truly one of the most comfortable recliners ever designed by Ekornes.
It is no wonder that Stressless Liberty Sofas are Exclusively Endorsed by the American Chiropractic Association (the ACA).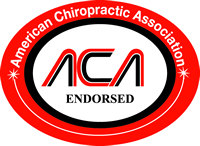 Come visit the Unwind Back & Body Store to experience the Stressless Liberty Sofa for yourself. If you have already decided and are ready to purchase, simply click the "Add To Cart" button below after selecting the available options. We offer many full-service delivery options. A stress-free shopping experience has been our #1 goal since 1997! We will ship your chair fully-assembled and fast in the United States (and most of North America). Please review our return policy prior to ordering or call 888-486-9463 for personal assistance. You may also email stressless@unwind.com anytime- 24 hours, 7 days a week.

The Unwind Company maintains an A+ Rating with the Better Business Bureau, with millions served. May we assist you as well? We'll always do our very best to get you taken care of- We guarantee it!
Stressless Liberty Sofa Availability: All Colors, Fabrics, & Leathers are available for production at the Ekornes production facility in the United States. (Allow 30 days for delivery.)
Stressless Liberty Low Back Sofa Dimensions: Width: 95.25" Height: 34.5" Depth: 34.5"
Warranty Information
10 Year Guarantee on Internal Mechanism