Description
Beautiful furniture made with quality materials is one way to describe the Fjords Nordic 3-Seat Duo Sofa. The Sleek design makes the Nordic a perfect and modern fit for any size room!
One great feature of the Fjords Nordic Sofa 3-Seat Duo, is the level of customization options available. This sofa comes in a variety of Fabric/Leather Grades and Colors. Also, there are five different arm designs to choose from to help make the Nordic Sofa even more unique.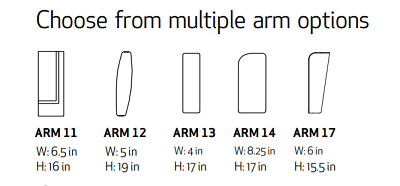 There are three different leg options to choose from for the Fjords Nordic Duo 3-Seat sofa. The first option is called Nordic Angled and is made of wood. The Second leg option is called Nordic Straight and is also made out of wood. The third and modern leg option is called Nordic Pin, which is made out of metal. The Nordic Angled and Nordic Straight wood leg options are available in four different Wood stain colors. The wood stain colors include: Walnut Stain, Espresso Stain, Oak Stain, and Black Stain.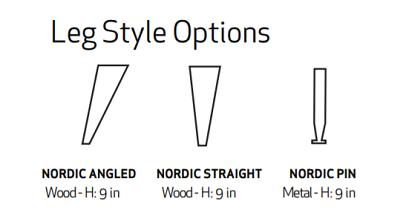 Adjustable headrest and free standing ottomans are available separately and can help bring even more comfort to any Fjords NordicSofa Set up!
Receiving furniture has never been easier! The Fjords Nordic 3-Seat Duo is available with Free In-Home delivery. With this service, the professional delivery team will call to set up an appointment, bring the furniture into room of choice, fully assembly all pieces, and will remove all packing and shipping materials.
Have further questions or need help designing the layout of a Fjord Nordic Sofa Sectional? Call 888-486-9463 to speak with a Fjords Furniture Specialist. They are trained to know all of the features and options available for the Nordic Sofa and can help find the right layout for any room.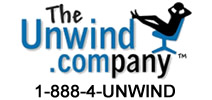 Warranty Information
Fjords Warranty service Provides the Ordering and shipping of replacements components as noted: - 10 Years for the metal frame and all steel mechanical functions- comfort, and Design. -5 Years for any wood, plastic, or foam components. -3 Years for Swing Relaxer mechanisms and power components. -2 Years on covers: a. This is not an unlimited warranty. b. For Fabric: this is a warranty against pilling or wear through only. c. For Leather: this is a warranty against wear through or tearing only. It does not warrant against soiling, especially soiling caused by sweat and other bodily fluids. d. It does not warrant against fade or color loss. - In almost every case, Fjords will replace or repair any component that has failed that is under warranty. Only in the most unusual of circumstances will they consider replacing the whole product. The option to replace the whole product rest solely upon Fjords..