Description
The Radiating Comfort of the Small Sunrise Recliner with Ottoman is beyond comparison. Choose Inside or White Glove Delivery at Unwind.com!
With smooth, light padding, round corners and a warm stature, the focus is clearly on simplicity. The back-saving Sunrise Recliner in Sky Blue Paloma shines brightly in a world clouded by the lazy-era, bad-for-your-back recliners of the past. The Stressless Sunrise Recliner will support your head, neck, lumbar and legs like no other recliner. In fact, you'll likely find it easily surpasses your comfort and support goals with a bright, glowing style. It's time to bring in a new day of comfort and relaxation.

Want to see tons of Ekornes Stressless Sunrise chair videos? Visit our Stressless Sunrise video channel on YouTube.
Like its larger siblings (the shining Stressless Sunrise-Large and the Stressless Sunrise-Medium) the Stressless small Sunrise Recliner is smooth with gentle, rounded edges which make it very supportive and comfortable. We find this model to be pretty well suited for those that don't like the typical recliners that are "over-cushioned" to the extent that back and neck support is compromised. With the Stressless Sunrise recliner, you can easily feel the generous support that's cradling your body in all the appropriate places.

When sitting in the small Stressless Sunrise Recliners, customer's typically get a sense of "openness" and feel very "unrestricted." They also can feel that the recliner is providing the correct positioning to keep the body unstrained and relaxed. Even with the excellent, hidden lumbar and built-in neck support, it feels very "easy-to-get-along-with" and unprotruding. If you have different folks within the same household or office that will be sharing the same recliner, the Stressless Sunrise should be seriously considered. It feels very fitting to most that sit in it- regardless of their particular size,weight, or height characteristics.
The Ekornes Sunrise small recliner offers the Patented Plus System for constant comfort and is so stylish and elegant that it will feel "at home" in almost any living room, game room, bedroom, or even at the office. Yet it still manages to deliver the same back and neck-saving features that Ekornes Stressless Recliners, chairs and furniture are famous for throughout the world!
The small Stressless Sunrise offers great comfort and support- especially to individuals who fit the "medium-small" to "small" frame size characteristics (warranty is valid for weights up to 350 pounds).
Important small Sunrise Recliner Delivery Note:
We have many Sunrise recliners in stock in multiple locations which allows us the ability to ship your recliner extremely fast and have it delivered quickly from coast to coast. Typically, we can deliver your recliner nationwide faster than any other company. The Unwind Company currently offers same-day delivery to almost 70 cities across the United States. Due to the time-sensitivity of our Unwind Express Delivery Service, we are currently unable to process these orders online. Please call 1-888-486-9463 and you can be enjoying your Stressless recliner much faster than you ever imagined. Of course there are some restrictions on this service and sadly, it is not available everywhere.
Not in this much of a hurry? We offer many other full-service delivery options as well. A stress-free shopping experience is always our #1 goal!
Add a beautiful matching Stressless Laptop-Accessory Table, Ekornes Ellipse Table, or Swing Table and you might find that the Stressless Sunrise Recliner is your most productive place to work. Why not save fuel and reduce back and neck strain at the same time? After all, that's an economic stimulus plan that we all can feel better about (and it only takes a few hours to begin working).
So, we expect that since the "company car" might be losing some ground as far as perks go, we'd like to recommend a perk that will continue to deliver for years to come- a Stressless Sunrise recliner (maybe the smaller size please- as we get a bit older, the extra support will come in handy). Could someone please call our manager and mention this idea? We're thankful to get to borrow the company car, but gas prices can really be stressful these days.
Here are a few of the features that make Stressless Sunrise Recliners (small, medium or small) so supportive and comfortable without compromising style-
- Patented Plus System which provides continuous support for your head and lower back.
- Stressless Sunrise recliners relax your entire body by providing perfect balance and optimum support.
- With the Stressless Glide System, you can automatically shift to any seating position by simply using your body weight.
- The easily-moved ottoman also features the built-in Glide System that adjusts to your body movements for the ultimate in comfort. Need to use the ottoman as a separate seat on occasion? No problem, simply lock the 4 yellow clips located underneath the ottoman. Now it will not pivot and can be used as a seat or stool.
- Stressless Recliners and Accessories are built to last for many, many years. A round base and double-stem support guarantees stability.
-Stressless Recliners are created for a custom fit- Many of the Stressless recliners come in three sizes (small, medium or small) and many sofas are available in two sizes (medium or small). The Sunrise Recliner-small is comparable in size to the small versions of the other Stressless recliner lines (Stressless Kensington, Stressless Vegas, Stressless Ambassador, etc). The Stressless Sunrise (Small), the Stressless Sunrise (Medium) and the small Stressless Sunrise recliners share the same attributes. For best results, take a seat (or drop us a call or email) and let us help you determine which size will ultimately offer the most comfort and correct support for your individual body size and weight. We really want you to benefit from your Stressless Recliner for many years to come!
It is no surprise that small Stressless Sunrise Recliners are Exclusively Endorsed by the American Chiropractic Association (the ACA).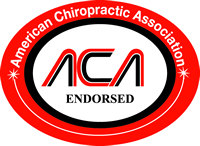 Come visit the Unwind Back & Body Store to experience the small Ekornes Sunrise Recliner for yourself. If you have already decided and are ready to purchase, simply click the "Add To Cart" button after selecting from the available options. We will ship your recliner fully assembled. Please review our return policy prior to ordering or call 888-486-9463 for personal assistance. You may also email stressless@unwind.com anytime- 24 hours a day, 7 days a week.
Stressless Sunrise Recliner (small) Dimensions:
Stressless Sunrise Recliner- 29.25 inches wide x 39.5 inches high x 28.75 inches in depth
Stressless Sunrise Ottoman- 22.5 inches wide x 15.5 inches high x 15.75 inches in depth
Warranty Information
10 Year Warranty on Internal Mechanism.