Is it Hygge or Stressless?
Hygge is a Danish concept of comfort. It's a Scandinavian Concept in the same category as the incredibly familiar Feng Shui. It's a mindfulness state of decor and styling that increase comfort and overall "coziness". It's an intent to make every day things more sensual and comfortable. It's taking specific steps towards increasing mindfulness and awareness that contribute to deeper levels of comfort and ultimately harmony.
Hygge & Stressless are virtually born to rise together. Stressless is more than a furniture brand. It is more than a focus on healthy comfort. It's a lifestyle. Stressless is choosing to make intentional decisions to increase your overall comfort and well-being. It's a mindset that decides that comfort and relaxation take precedence in design and decor.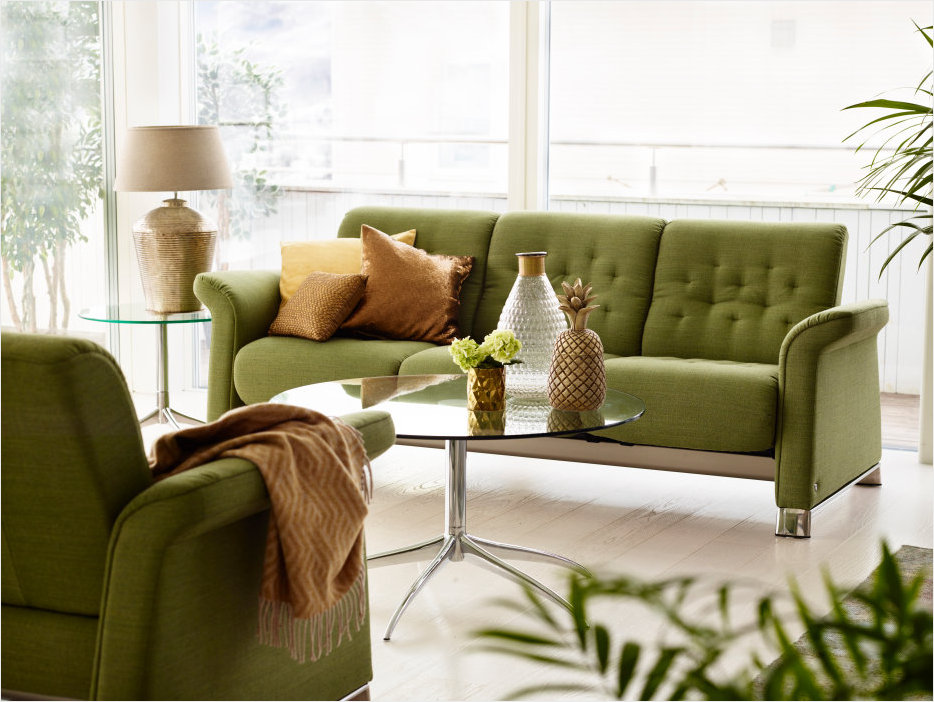 Scandinavian Comfort: It's the art of slowing down, embracing the "here and now" and enjoying the best parts of life. Ekornes' entire furniture philosophy is to take time, do things the right way, and enjoy the best parts of life. The engineers in Norway don't rush things. For example, when you custom order a healthy recliner from Norway, they don't slap some chair together in a week and ship it out. They take time to meticulously and custom design your exquisite furniture to ensure only the highest caliber product reaches you, the customer. They understand that some of the best things in life take time and they also load their furniture with multiple comfort technologies. This allows you to constantly learn more about your recliner or furniture so that each and every time you sit down, you find another "comfy nook" or position and can relax even further.
The importance of relaxation
In recent years, it has become glaringly obvious that relaxation is a crucial part to a healthy lifestyle. It has also become obvious that relaxation is often the most looked-over aspect of a healthy lifestyle in our country. Every day we encounter stress-inducing situations. As we endure these situations, our bodies produce chemicals in response to stress. These chemicals cause all kinds of chaos in our bodies. They raise blood pressure, cause muscle fatigue, increase levels of frustration, promote weight gain, and much more. The only way to reduce these "stress chemicals" is to relax. You need to truly relax and unwind. You need to not only be mentally comfortable but also physically comfortable. What better to relax your body than a Stressless Sofa or Recliner? Proper back supports, dense memory foam cushions, adaptative supports and more take your body to the highest levels of physical relaxation. Pair a Stressless Recliner or Sofa with a Hygge-Themed Decor and you can elevate yourself to new levels of harmony and tranquility.
It's simple. You need to relax and unwind. You need to lower your daily stress levels and take time for self-care. Choose Stressless and you are making the choice to embrace Hygge Concepts of relaxation. There's no reason not to take better care of yourself.
If you have any additional questions or would like to discuss this article, leave a comment.
I will happily get back to you as quickly as possible.
Until next time... Stay comfortable my friends!