We are pleased to bring you the latest changes to the Ekornes Stressless Furniture line from Norway.
There are new additions, discontinuations, changes, amendments, new colors, and much more. Please feel free to grab a nice beverage and sit back in your Ekornes Recliner and read on as we explore all that is new in 2016.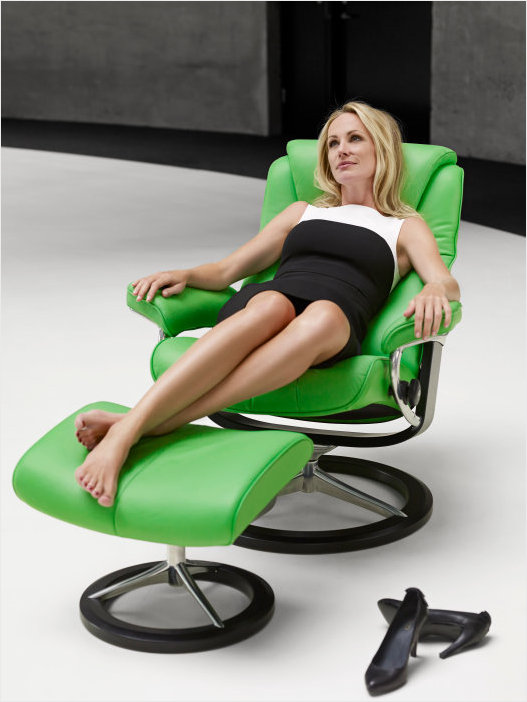 New Models
Let's start with the newly released 2016 models. These items are brand-new, never been seen, releases. They are the Stressless Bliss, Live, Capri, Stressless Viva, Piano, and Peace for the recliners; and the E600 and Stressless Como for the sofas. The Bliss, Live, & Peace are never before seen models. The Viva, Piano and Capri are revisions of previously released models. The Viva is the revised Jazz Recliner. Looking for a Medium or Large Stressless Jazz Recliner? Check out the Viva. The Piano is the revised version of the Blues Recliner. They are retiring the Older "Space Style Bases" that were incredibly familiar with fans of the Jazz and Blues Recliners. Thus, the need arose to create new base choices so those fans can still enjoy their favorite style of Stressless Recliner Chairs. The Capri is the reformed Dream Recliner. They revised the original Ekornes Dream to make the beautiful, new Capri Recliner.
All Sizes in All Recliners
While we are talking about revisions and improvements, let's take a brief pause to recognize a fantastic new step. Ekornes is going to be introducing a Small, Medium, & Large Version of every single one of the recliners. Now you can choose your model, your upholstery, your color, and your size. No longer do you have to settle for a size up or down, you can choose conveniently from a Small, Medium, or Large in every recliner model.
Now let's take a peek at the changes to current models and items.
New Names
First, many recliners are being re-named to simplify the lineup and standardize the process. All recliner families will be named after their Medium Sized Model. For example, the Magic Family of Recliners has always been known as the Magic Small, Magic Medium, and Magic Large while the Mayfair Family of Recliners was known as the Chelsea (Small), Mayfair (Medium), and Kensington (Large). Now they will be renamed as follows: Mayfair Small, Mayfair Medium, and Mayfair Large. Have questions? Give us a call at 888-486-9463.
New Base Options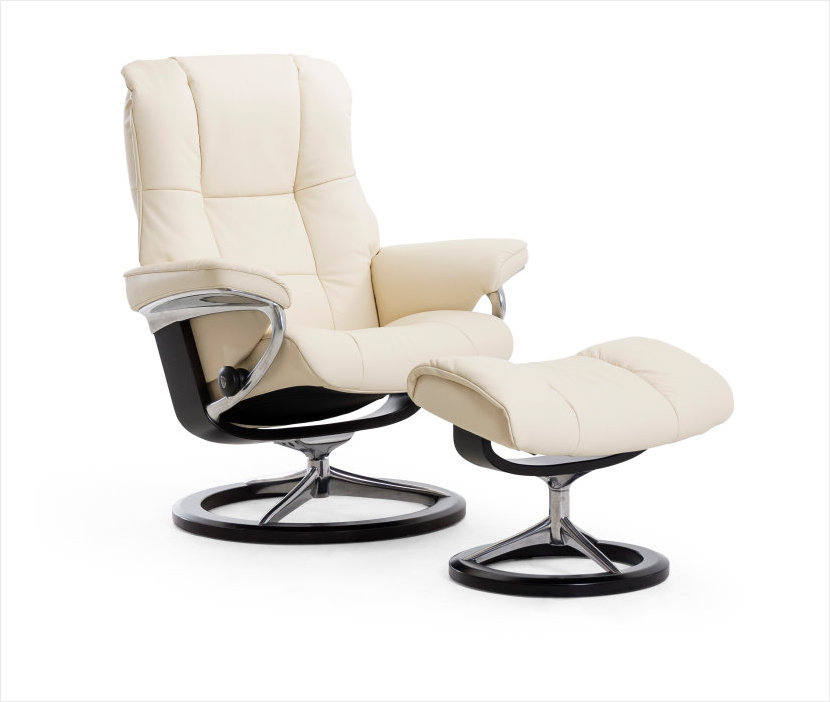 After its recent release, the BalanceAdapt Technology, found in the Stressless Signature Base, skyrocketed in popularity. It became a fan-favorite in a very short matter of time. Ekornes is proud to begin offering the option to you to choose any Stressless Recliner Model you prefer and customize it with a Signature Base. Just imagine the possibilities! Love the Stressless Mayfair Medium? Add a Signature Base to it and you have an enhanced Stressless Mayfair. What's so special about this Signature Base you ask... Everything. It features polished chrome accents and wood trim. It allows for a gentle rocking motion while seated. It enhances your relaxation by allowing you to recline deeper and lay out into a completely flat 180 degree position when in the "Sleep Mode".
Another exciting Base Change is the addition of the Metro High Back, Metro Low Back, and City High Back to the Stressless Office Category. Looking for a sleek and stylish Stressless Office Chair? Check out the new Metro and City series models.
New Options for Existing Sofas
You can choose to add an additional headrest for your Stressless Metropolitan and Panorama Sofas and Love seats. These will be available per seat and will be incredibly similar to the headrests available for E200 & E300 series sofas. Please chat with a Live Team Member or call 888-486-9463 for more details. You can also now order taller legs for select models of Sofas and Love Seats that utilize the Round Metal and Round Wooden Legs. The Stressless E200, E300, Arion, and Wave Models can all be ordered with legs that add additional height. Each leg upgrade will add 1.25" to the height of the sofa. This means that the first leg upgrade changes the 3.1" legs to 4.3" legs and the second upgrade will take it up to 5.5" legs. This adds approximately the same height advantages as the elevator rings do to the recliners.
Model Discontinuations
Effective 4/30/16, the Vision, Dream, & Spirit Series Recliners will be discontinued. Ekornes' will be ceasing production of these models. So if these are your preferred chairs and you have been holding out, now is the time to buy before they are gone for good.
Leather/Fabric Discontinuations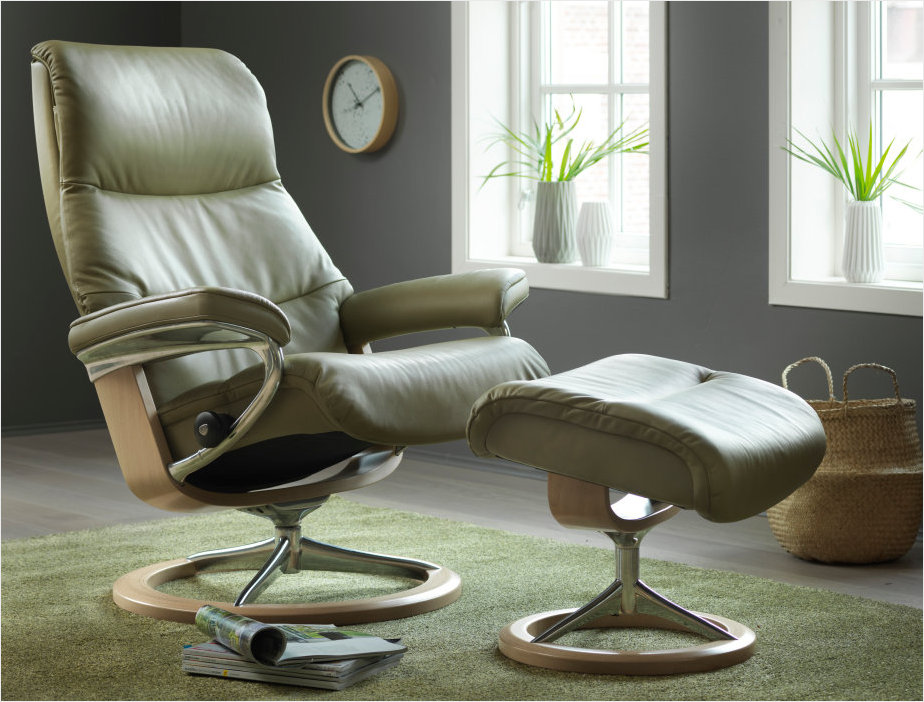 As always, there will be a few sad discontinuations to the fabric and leather offerings and some joyful additions effective 4/30/16. The following Paloma Leather Colors will be discontinued: Kitt, Camel, Pearl, Stone, Brandy, Brown, and Mocca. The last day to place an order for these colors will be 4/30/16. The new Paloma Leather Color Choices to be added are: Henna, Funghi, Vanilla, Metal Grey, Beige, Copper, Sparrow Blue, Chestnut, Summer Green (the flag ship color), and Olive.
All Royalin Leather Options will be discontinued and become unavailable after April 2016. The Royalin Grade Leather will be replaced by Noblesse. It's pronounced "Noh-Bleece". This line will be even softer and more luxurious than Royalin, if you can believe it. Several Royalin Colors will be available in Noblesse Grade but there will also be new colors added to the line. Once we receive all of the necessary information, these items will be available for your viewing pleasure at our Ekornes' Leather Informational Page.
There will be a few new stains of wood color for your many base options. Stay tuned for more details.
There will also be several new UltraSuede Color choices. Please remember that UltraSuede is ultra-strong and only available for Ekornes Furniture and Stressless Sofas that can be produced in the U.S. I.e. the Buckingham, E200, E300, Liberty, Panorama, & Wave models. Effective Immediately, all Molli, Terra, & Flora fabrics will be discontinued and unavailable. Unfortunately, these will no longer be in production.
Clearance Models and Value Pricing
Please note that the Stressless Senator and Governor Recliners are currently discontinued. The color selections are narrowing and the quantities of our Immediate Shipping Inventory are reducing. Don't wait until it's too late! Get your's now. Also important to note that we have received a bit of advance notice about the Stressless President. It is possible that there will be new color offerings for this model, but this has not been confirmed. It is also possible that there will be changes to the pricing as these models leave the "Limited Edition" and "Value" Section and make their way into the regular lineup. Please stay tuned as we continue to update you on the latest and greatest about Stressless Furniture by Ekornes of Norway.
On an ending note, we have received several new waves of Clearance and Ekornes' Authorized Price Reductions Inventory. These are beautiful models, priced to sell. They may not be posted to the website as they are selling rather quickly. Simply drop our Brand Specialists a line at 888-486-9463 and they can provide you with the pricing and availability of your preferred model(s).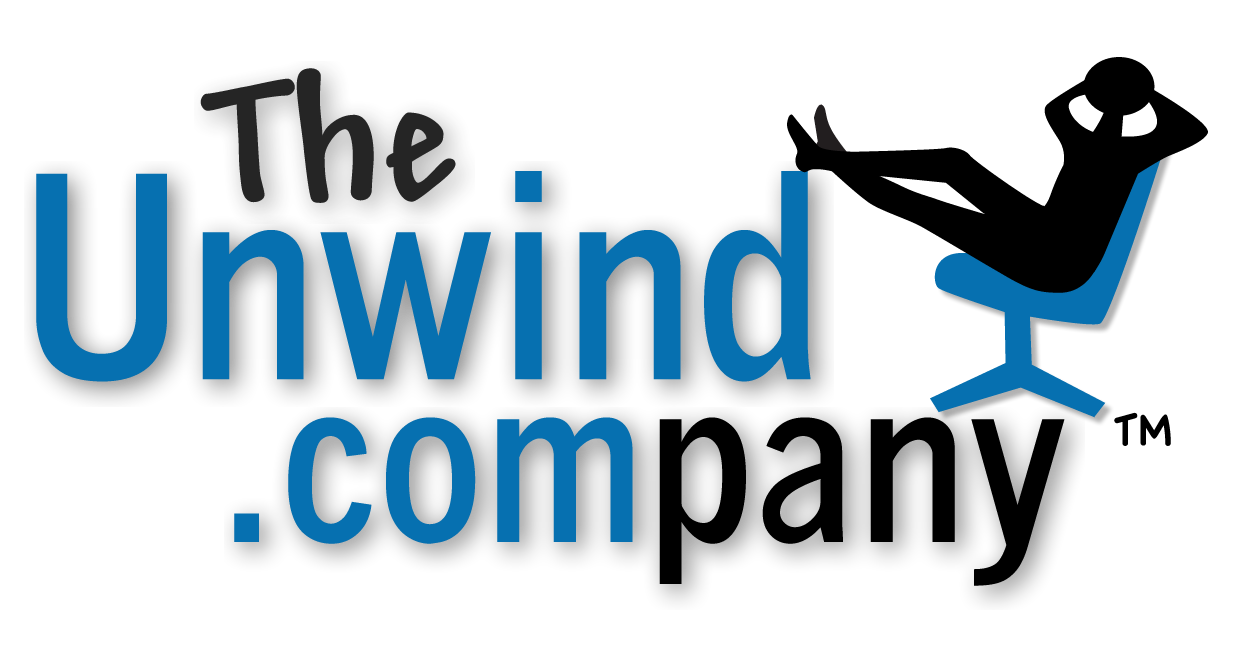 If you have any additional questions or would like to discuss this article, leave a comment.
I will happily get back to you as quickly as possible.
Until next time... Stay comfortable my friends!