Description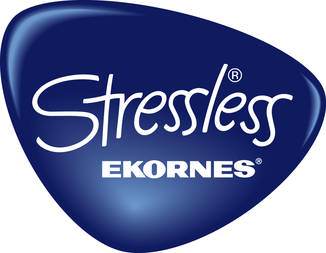 High Back 3 Seat Stressless Sofa on sale now - Buckingham Series - Batick Special Pricing Colors
Batick Specials are No Longer Available

Ekornes and Unwind are constantly trying to figure out how to bring you the finest furniture in the world at lower prices. Starting in 2014, Ekornes is allowing an instant 20% discount on any and all Stressless Sofas and Loveseats and even matching ottomans, when purchased in select color and leather options. Batick Special Colors are Black, Brown, Burgundy, & Cream. These are 4 of the most popular colors in the Batick palette.

The reduced prices should be shown on each item's product page. For example, you save $900 on a Buckingham 3 Seat Sofa with High Back in Black, Brown, Burgundy, or Cream Batick leathers. No promo codes necessary. Simply make your color and wood selection and you can checkout online in a flash. No need to search for Stressless Clearance or Floor model Listings. Get a "fresh off the shelf", never been out of the box, Batick Special Priced Buckingham Sofa and save $100s. The beauty of Batick leather is its unique surface characteristics. It has a pronounced texture to its surface. The pebbly grain to the leather allows you to instantly touch and know this leather is 100% premium, top-grain cut. However, with age and conditioning, the leather will age and become smoother and much more supple. That's just one of the wonderful characteristics of authentic leather. If you would like to learn more about the wonderful world of leathers from Ekornes, check out our informational page: Ekornes Leather 101.
Not only do we stand by our products, but Ekornes does as well. They confidently offer a 10 Year warranty at no cost. You can expect to enjoy your recliner for at least 20-25 years and even longer if the proper care is taken, such as leather conditioning. We always advise to condition your Ekornes leathers at least 1-4 times annually. This keeps the hide moist, repellant to stains and spills, and adds a brilliant luster. You can purchase a bottle of Hide Bracer and have enough conditioner to last multiple years. Our team will even condition your leather before the item leaves our distribution centers, as an added "thank you" for your order.
Whether its a Stressless Recliner, Sofa, Loveseat, Sectional Sofa, or even Home Theater Seat, there is unique technology that you can only find in products made by Ekornes.
The Plus System was designed with the understanding that you will move while seated. This means that when you move, so should the lumbar support. This well help you to feel continually supported and continually comfortable.

The seats are designed with a low center-of-gravity to provide a perfect balance that optimizes your support and ultimately your comfort.

The Glide System is a hands free technology that allows you to transition from seated to reclining and back again with little effort. Simply adjust the Glide Wheels' tension when you first receive your Stressless seat. From this point on, the seat will rely on your body weight and movement to recline back and sit back up. Easy just took on a whole new meaning!

The built-in Tilt System for the ottomans ensures your legs are resting comfortably at the precise angle that will relax your hips, back and ultimately your mind. Nothing melts the stress away like feeling truly comfortable.

The lifespan of a Stressless seat not only ensures you are taken care of for years to come but also ensures you get your money's worth out of this furniture. Every single component is designed to maximize durability, longevity, and consistent performance over the years. E.g. The sturdy, stainless steel frame will continue to last from day 1 to day 10,000.

Stressless Seats are intended to provide a custom fit for every user. If you find that the Buckingham is too large, check out the Windsor Sofa. It is the matching, virtually identical, model to this sofa.

You can shop confidently with The Unwind Company. We offer a secure, online checkout process. We effortlessly maintain a strong A+ rating with the Better Business Bureau. We are able to accomplish all of this because we strive for 100% Customer Satisfaction at every opportunity.
Warranty Information
10 Year Warranty from Ekornes
Additional Details
SKU:

E1185030-BA-SP

Product Dimensions:

Width: 90.5" Height: 40.5" Depth: 32"