Hjellegjerde began as a family-run business in 1941 and began to thrive by delivering the finest in Norwegian Craftsmanship. Almost a century later, this business has grown into a market leader on 3 continents! It all started out small; in a cellar to be exact. Today, they are a leading competitor in luxury and healthy furniture, worldwide.
They are most famous for their Fjords Recliners and Design Icons. They build on tradition and stay motivated by keeping an eye on future styles, trends and technologies. The Hjellegjerde family says it all started with inspiration from their surroundings. Watch this short video to discover more about their inspiration: Hjellegjerde Company Video
The beautiful naturescapes of the Norwegian Fjords could inspire anyone to greatness. Fjords produces a variety of other wonderful products as well. These include Matching Accessories, Throw Pillows made with the same leathers as the recliners and even other types of chairs and seating solutions. The Fjords Swing Relaxers and MotionConcept Chairs are not quite as famous as their other furniture but are extremely popular and very comfortable.
If you were to ask Hjellegjerde what makes their products so special;
They would respond:
"...it is the people who make the products special. We see the value of the people who create our products and we let the thoughts of those with long experience of making furniture meld with the creative, fresh ideas of the young. We are also proud of our traditions – something we are carrying with us into the future. Combining this with the ability to think afresh, to be curious and innovative, we will be a forward looking furnishing group, which doesn't just follow, but sets the trends in furnishings and interiors."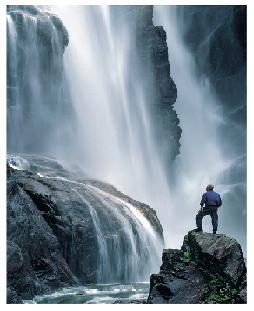 Inspired by the Norwegian landscape since 1941.
This year, Hjellegjerde is celebrating 70 years of design and manufacturing fine furniture. The two brothers Otto and Mindor Hjellegjerde started the company in the fjord side district of Sykkylven and this is where the head office is still found.
In 1946, the third brother, Ingvald, joined the business. Thanks to their burning commitment and great skill, the brothers managed to build a business which has become one of Norway's largest furniture groups. Hjellegjerde has gone from being a small family business located in modest cellar premises, to what they are today, a company with market shares in five continents.
Through all these years, Hjellegjerde has produced comfortable quality furniture based on good workmanship and Norwegian design. We feel proud that the furniture from Hjellegjerde is created with as much commitment and skill as in 1941.
Is it the landscape of contrasts around them, where the ceaseless movement of the ocean meets the sturdy solidity of the mountains? Or is it the light in Norway- constantly changing- sometimes light, sometimes dark, one unable to exist without the other? Is that what makes Hjellegjerde different from other furniture makers around the world? Yes and no. The nature around them is robust- what they make is solid. The nature around them is generous- their furniture is designed for generous comfort.
But the most important key to the Hjellegjerde philosophy is to find the meeting point of tradition and innovation, the point at which yesterday's knowledge meets today's technology. This makes Hjellegjerde solid and trustworthy in everything from product quality to delivery. Hjellegjerde is always moving towards their goal, just like the ocean, and they will always have their roots in the past, just like the mountain.
That's what makes Hjellegjerde products so unique.
Would you like to speak to one of our friendly Customer Service Team members? Call 888-486-9463. They can provide you with additional information about: inventory, ship times, available colors & the many advantages and benefits of owning Fjords Recliners and other furniture from Hjellegjerde.