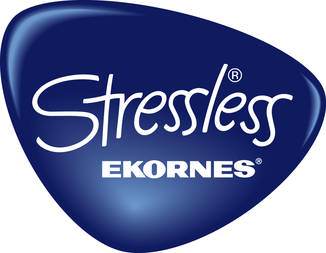 What goes into the cost of stressless recliners? Are they worth it? Absolutely. Simply put: They are the most comfortable recliners in the world. You may ask, "What makes them so great?" Allow me to explain.
First, the manufacturer, Ekornes, automatically provides a 10 Year Warranty with each and every recliner. This means you can sit comfortably every day, for many years, knowing you are covered. Second, Ekornes designed, created, and patented 3 technologies that make Stressless far superior to all other furniture brands. These 3 technologies are: the Plus System, the Gliding Mechanisms, and Ergo Adapt. These systems allow your recliner to adapt, react and properly support your body in all positions. These technologies also helped Stressless earn an exclusive endorsement from the American Chiropractor's Association. If you would like to learn more about Ekornes as a company, click here for more extensive information: [Ekornes Information Page]
The engineers at Ekornes knew that people come in all sizes and shapes. This is why each model has a Medium and Large size and some even have a Small size seat. Many models have an adjustable headrest to accommodate taller users and to put the headrest in exactly the right position. Some models are wider and taller than others. Ask your Customer Service Team member for the measurements at 888-4-UNWIND (888-486-9463) or scroll to the very bottom of a product's page to see that information in the product description section. You can also check out Ekornes Reviews on each recliner's product page. For example, checkout the Stressless Magic (one of our favorite recliners from Ekornes) to review your customization options, customer reviews, and read about the finer details in the product description at the bottom of the page [Magic Recliner Page].
You can get matching sofas, recliners, ottomans and even office chairs to match your favorite Stressless models. This means no matter where you are, ultimate comfort is possible. Not only can you be ultimately comfortable, but you can match nearly any decor with 75+ colors to choose from in 4 different leathers and 5 different fabrics. There are 7 different wood stains as well. We couldn't possibly fit all there is to know in one article about Stressless Recliners. Checkout these additional pages on our website: [Ekornes Leather Page] & [Stressless Fabric Upholstery Options]
In summary, Cutting-Edge Technology, Exclusive Endorsements for Proper Back Support, Limitless Customization Potential, and the most Premium Components impact the cost of a Stressless Recliner. The next question naturally arises: Why even look at the rest when you can have the best? Your back and shoulders will thank you every single day you sit in your new recliner or sofa. In an effort to save you money, there are frequently "Promotions" or sales on Stressless Recliners, Stress-free Shipping Options available every day, and true Customer Service from the team at Unwind. We confidently maintain an A+ Rating with the Better Business Bureau. If you would like to check out Clearance Priced and Floor Model Discounts on your favorite Ekornes Recliners, visit our webpage: [Stressless Recliner Clearance].
Call 888-486-9463 to find out what colors and models are in stock in your favorite recliners and accessories. Maybe you want it fast? We can deliver to most locations in the United States in 2-4 days (This applies to in-stock models). Act now to take advantage of the latest promotional offers and save money! We always guarantee the lowest, authorized prices on all Ekornes Furniture and Stressless Chairs.
If you have any additional questions or would like to discuss this article, leave a comment.
I will happily get back to you as quickly as possible.
Until next time... Stay comfortable my friends!