Comfortable, Sturdy, Stylish and on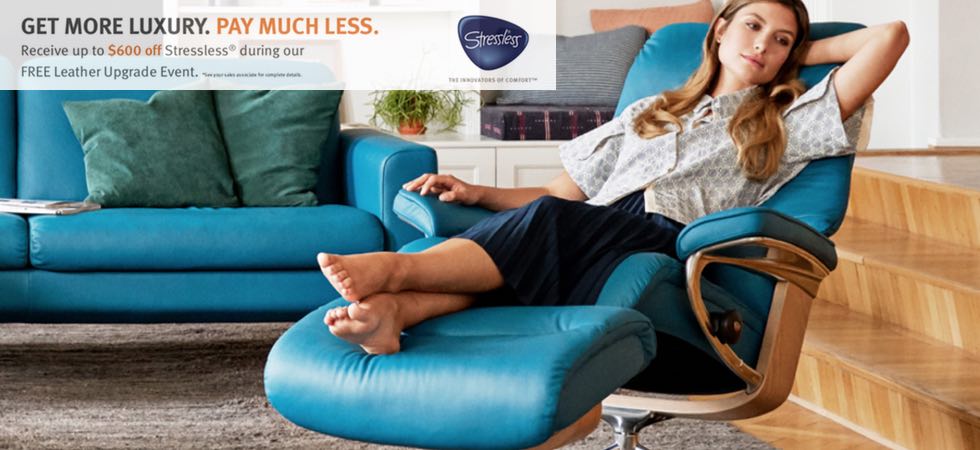 Sale!
These words perfectly describe Stressless Furniture and why you should consider purchasing a beautiful sofa or recliner to compliment your home. Stressless Furniture created by Ekornes of Norway is designed with your comfort in mind. When you get ready to relax, your Stressless recliner or sofa will move with your back and neck, not against it, to provide the optimal support. Stressless furniture is also manufactured to last a long, long time. The style of Stressless furniture is also very unique as there are many models, as well as base, leather and fabric options to choose from.
Care to save up to $600 and get the Leather you really want? Right now the Free Leather Upgrade Event is in full swing! The Leather Upgrade Promotion will end on March 12th 2018. During this sales event you can recieve a Free upgrade from a fabric grade to a leather grade, or from one grade of leather to a higher grade. For example, you can buy a recliner at a fabric price and get that recliner in a Batick leather for no additional charge. Or, you can get a recliner at a Batick price in a Paloma leather, which is a higher grade at no additional cost.
Now that I have described some of the popular and back-healthy features of a Stressless by Ekornes, you may be wondering which model is the best fit for your home. To explore Ekornes recliners and compare models, visit: https://unwind.com/stressless-recliners/. For sofas, follow this link: https://unwind.com/ekornes-furniture/ When visiting these pages, you can view the different Stressless models and compare them face-to-face (or is that cushion to cushion?). You can also see different models, sizes, leather color choices, and different base types. To view the different leather and fabric choices, use the pull-down menu, which will show a full size swatch of the leather or fabric choice..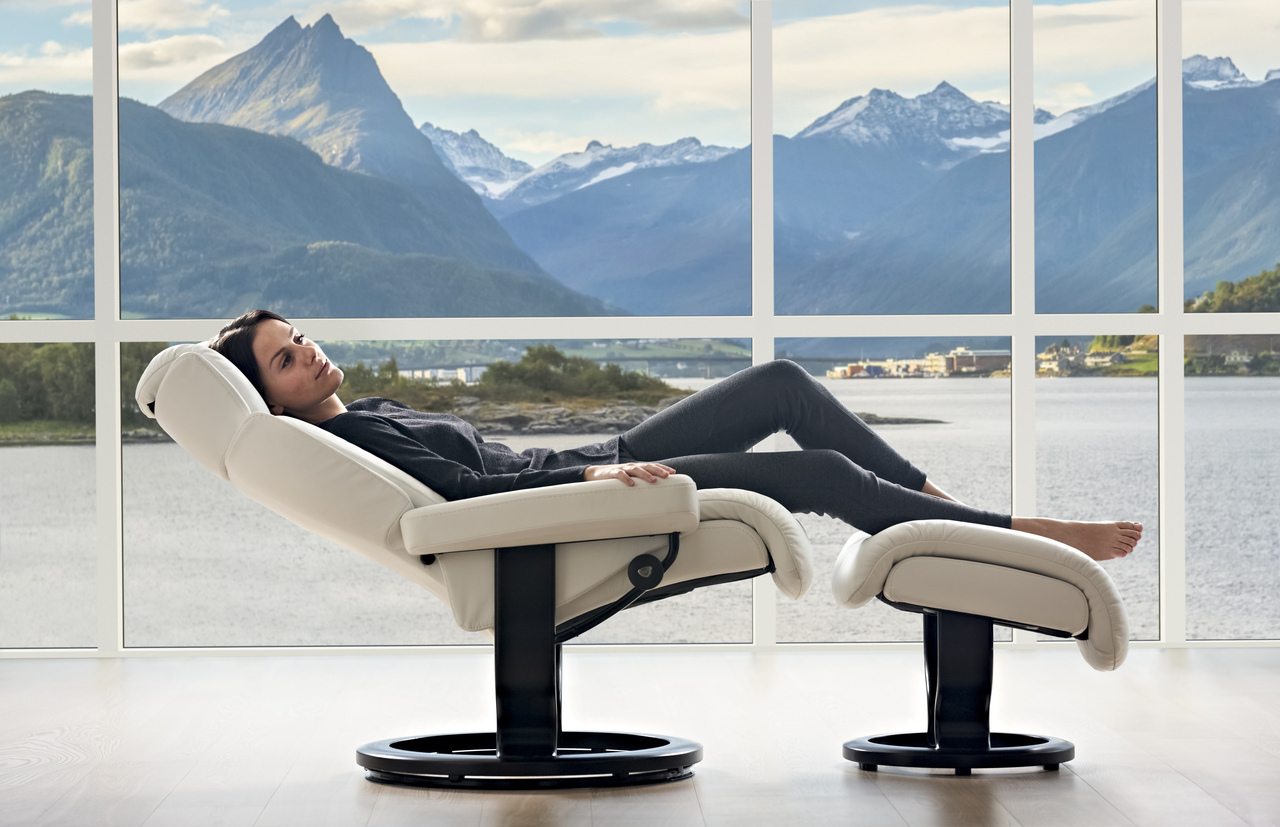 We also have many, many models in our Ekornes Authorized Price Reduction inventory at Discounted Prices. To obtain prices for these models (since we can't show these reduced prices online) or for further assistance with the Leather Upgrade Promotion, please contact us at 1-888-486-9463, chat with us (top of page chat button), or send us an email at customerservice@unwind.com. We are always here to assist and help your life become more comfortable!