Stressless Free Accessory Promotion - Get Stressless Signature or LegComfort Recliners at $500 Off or Free Accessories valued at up to $1395!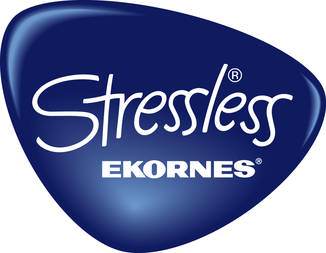 Are you looking for a deal on the latest Stressless recliners? You've come to the right place as Stressless recliner orders placed between now and May 29, 2019 are eligible for Big Savings (or a Free Accessory) at Unwind! Stressless Sofas and love-seats are also eligible for a matching accessory. This is certain to be one of the best Ekornes promotions of 2019!
1. When you purchase a Classic base Stressless Recliner - Choose a Free Accessory. This includes: Swing Tables, Personal Laptop Tables, Ellipse Tables or Elevator Ring Sets.
2. When you purchase a Stressless Sofa or Ekornes Collection Seating Unit - Choose a Free Accessory. These include: Ellipse Tables, Corner Tables and more!
OR
Purchase a Stressless Signature Series or LegComfort recliner and SAVE $500. These 2 promotion choices cannot be combined (sadly, we would sure love it if we could).
We strive daily to achieve 100% Customer Satisfaction. We truly want to help you save money on Stressless Recliners and Ekornes Furniture. If you would like to speak with a Stressless Specialist about this promotion and the available savings, please call 888-4-UNWIND (888-486-9463).
Just to highlight how much you can save during this promotion check out the chart below. You can search for any of these items on our website by typing the name into the Search Bar on the top right-hand side of the screen.
Accessory/Item
Regular Price
Promotional Price


Swing Table
$195.00
Free with purchase of Recliner
Laptop Table
$595.00
Free with purchase of Recliner
Ellipse Table
$495.00
Free with purchase of Recliner/Furniture
Corner Table
$495.00
Free with purchase of Stressless Sofa
Small Elevator Ring Set
$305.00
Free with purchase of Recliner
Medium Elevator Ring Set
$330.00
Free with purchase of Recliner
Large Elevator Ring Set
$355.00
Free with purchase of Recliner
*Call for other available items


We really appreciate you taking the time to read our post and for your interest in Stressless and The Unwind Company.
We always want to help you relax and unwind. Feel free to drop us a line at 888-486-9463 or chat if you have any questions about the many relaxing, back-healthy products available from Ekornes of Norway.