Description
Ekornes Stressless Replacement Glide Wheel- Set of 2. Please note that Ekornes changed the glide wheels around the year 2000 (actually between 2000-2002), so Stressless chairs produced at this time or before will not be compatible.
*Please note that the small Stressless nameplate (which is purely cosmetic) that you remove to access the glide wheel bolt and the bolt itself is not included with the glide wheels from Ekornes, so are unavailable. Please use the existing ones on your Stressless chair.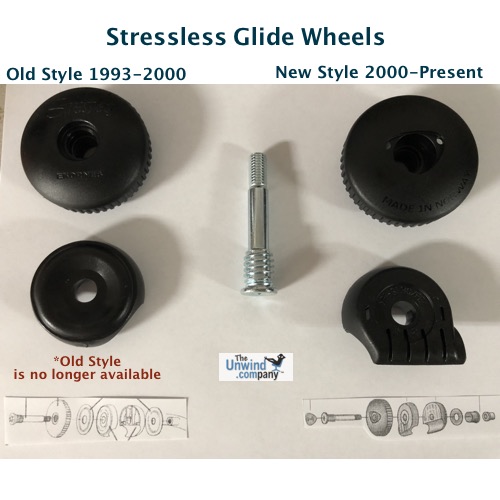 Please email us if you need assistance- We'll always do our very best.