Description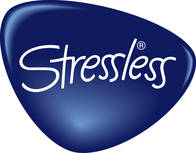 As of April 16, 2016 Batick Specials are No Longer Available
Let us save you time and money as you search for Stressless Sofas on sale. Paloma Special Pricing is a new idea to promote the wonderful sofas and loveseats available from Ekornes. You choose one of the four most popular Paloma Leather colors and we take 20% off the regular Paloma pricing. Mix this together with our Free White Glove Delivery services (continental U.S. deliveries only), Sales Tax Benefits, and Free Shipping saves you $100s of dollars.
The Space series is incredibly popular due to the height adjustable headrest and the clean, smooth complexion. The headrest and wider seats allow users to feel secure and relaxed. You never feel crammed on this sofa. Each seat independently reclines and there are tension grips in between the seat cushions that allow to adjust how your seat reclines. Ekornes understands that every person is different. Therefore every person might need a different seat.

Paloma Special Colors include: Black, Chocolate, Light Grey & Sand. These are four of the most frequently requested colors for the Paloma leather option. If you would like to learn more about the leather grades and the benefits to each style, click here: [Ekornes Leather 101].
When checking out, make sure to notate which style Leg you prefer for your sofa. If you choose any of the wooden styles, there are 7 different stain colors available. They are: Black, Wenge, Mahogany, Walnut, Cherry, Teak, & Natural. All of our wooden bases and legs are made from 100% European Beech Wood Laminate.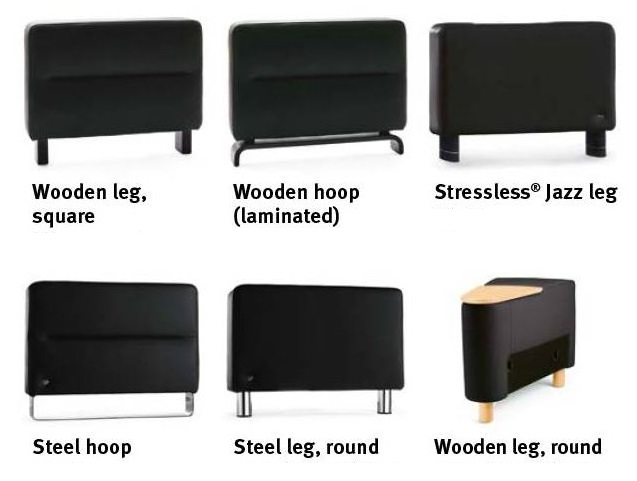 Let's explore exactly what makes Stressless Sofas so unforgettable:
Perfect balance and optimum support relax your entire body

The Plus™ system causes the lumbar support and the headrest to adapt to your body's movements. This provides you with "proper support" in all seating styles and positions. This system provides continuous support for your head and lower back. No matter your position, you will be comfortable.

The Stressless® Glide wheels - customize your chair; customize your comfort.

Comfort Zones™ - specifically shaped and molded divisions within the seat cushioning. They provide each seat with its own style and support.

10-year warranty on the internal mechanism, at no additional cost.

The technologically-advanced foam is applied directly onto the Stressless Sofa Frames for longevity of your seat cushions and your comfort.

The sturdy Steel Frame and "Flexo Springs" allow you to feel nearly weightless.

You can have ottomans that match both in style and upholstery - Add one of the many Small/Large Sofa Ottomans to your sofa and you will be glad you did. Not only do these ottomans serve as hideaway storage, but they also have the capacity to tilt and adjust to your legs. This way you get the best support for your legs; every time.

Stressless sofas are built to last a lifetime.

No one builds a sofa like Stressless. Period.
Approx. Product Measurements: Width: 92.5" x Height: 38.25" x Depth: 32"
Warranty Information
10 year Solid Warranty from Ekornes is Standard
Additional Details
SKU:

E01093030-PA-SP