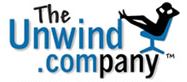 Welcome to the club! You have finally purchased that Magical Stressless Recliner or Stressless Sofa you have been eyeing for weeks or even months. Maybe you found a Fjords Seat that suits you perfectly. No matter the case, you now have a seating solution designed to comfort and support you for decades. You are covered with a 10 Year Warranty but let's talk about things we can do to care for our back-healthy furniture.
The first step is to obtain an approved Leather Conditioner. I repeat, "Find an approved Leather Conditioner ASAP". Leather is a hide. It is a natural upholstery and thus requires some simple upkeep to ensure the maximum longevity and beauty. Our excellent manufacturers and our Product Specialists recommend to apply a leather conditioner to your leathers 1-4 times a year. Want to know a company secret? Our Shipping and Product Prep team will condition your item(s) leather immediately before shipping, for free. When you are placing your order, make sure and ask your Customer Service Rep to put "Free Leather Conditioning" in your order notes to receive this fabulous service. Not only does it moisturize and tend to the leather, but it delays the time until you need to condition the furniture again.
In case you have heard enough, here are the links to our preferred Leather Conditioners:
2oz Bottle - Hide Bracer Leather Conditioner
8oz Bottle - Hide Bracer Leather Conditioner
Leather Care Wipe Kit (simpler and easier to use)
Preventative maintenance of your premium, 100% Top-Grain Leathers is important. However, occasionally accidents happen and now you need to know how to clean your leather. Fjords USA has published a small guide to use as suggestions on how best to treat stains based on their experience. Please note: ALWAYS check the color resistance of your leather to a specific cleaning technique or solution on an inconspicuous area of the upholstery. Lay man's terms: Don't start with the headrest; start on a small hidden area of the upholstery to test for the effects of the the chemicals/solutions/techniques you are about to use to remove a stain or spill. We cannot be held liable for any less than desired results that occur from "Home-Remedies". You can also consult an Ekornes Specialist at 888-486-9463. They have a wealth of knowledge about these items on-hand during normal business hours of 8am-5pm CST.
In case this happens to your leather, use this cleaning technique: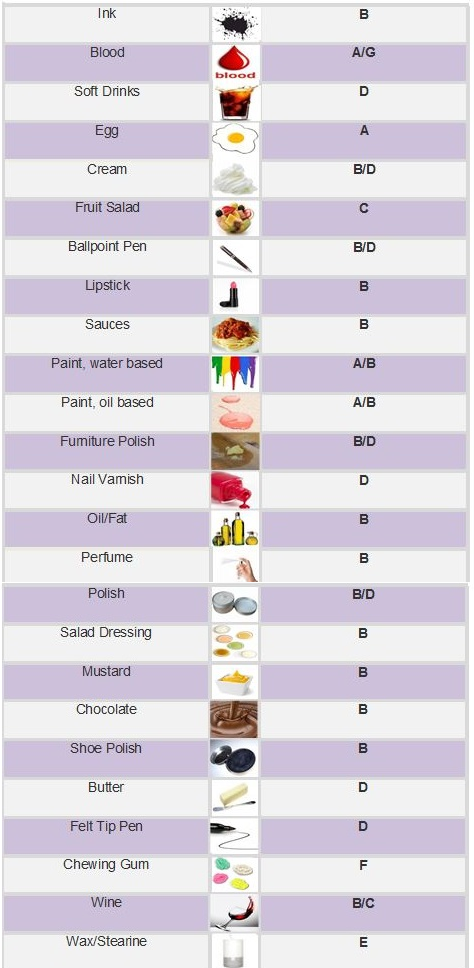 A: Use cold water. Then, if needed, treat with a solution of PH neutral soap and water.
B: Treat with PH Neutral Soap and luke warm water. Then, if needed, treat with alcohol, white spirit or stain remover.
C: Treat immediately with PH Neutral soap and luke warm water. Do not let the stain dry in.
D: Use alcohol, stain remover or other commercially available solvent.
E: Break up into pieces and remove carefully. Do not use an iron.
F: Use freeze spray according to directions. May be bought from specialist shops. Note: this may cause damage to Velour Fabrics.
G: Use a white cloth and citric acid solution. (A level dessert spoon of citric acid solution mixed with 100ml water and applied with the cloth.) Work from the edge of the stain towards the center. Afterwards, treat carefully with ammonia.
If you are like me, you aren't one for trying out home remedies. You would much rather buy a box of simple, easy-to-use methods that can safely clean and restore your fine leather furniture. By the time I find, pay for, and figure out how to properly use a "home remedy" I have spent gas, time and energy and I would just be frustrated. :)
Here's the solution: Ekornes is proud to endorse and distribute several cleaning options. These not only enhance your ease of care for your awesome furniture but they are also are simple to store and can be pulled out at a moment's notice. No need to measure and mix; simply follow the instructions included in the kit and Voila! Problem solved.
Small Leather Care Kit - 100ml This is the perfect size if you have 1-2 Stressless Recliners. No need to spend the extra money on the larger kit.
Large Leather Care Kit - 250ml This is the intended size if you have 3 Recliners or a Stressless Sofa and/or loveseat. Cheaper than buying 2 of the smaller kits.
Large Fabric Care Kit - 250ml The fabric kits are only available in one size. I am not sure why there is no smaller kit for fabric care but either way, these kits are only for emergencies anyway. No need to worry about different sizes and whatnot.
I felt this post was needed due to the amount of customer questions related to proper leather care and even water cooler discussions here amongst the team. One last thing: Occasionally, you may find yourself in the unpleasant circumstance where some tragedy has befallen your beautiful recliner and there is no coming back. A simple cleaning and conditioning will not do the trick. It is a little known fact: Ekornes offers consumers the ability to purchase "Cut Leather" in Batick, Paloma, Classic, and Royalin Leather Grades. I am told our IT team has recently set us up to purchase "Cut Leather" through the online store. This way you can obtain leather by the square meter to have enough for a local professional to reupholster the tragedy-stricken area. All "Cut Leather" orders are special order and produced at the Ekornes' production plant in Norway. This doesn't add anything to your cost; it just takes a little longer to deliver. Check out this wonderful option available to you from Ekornes on our website, here: Square Meter of Cut Leather.
If you have any additional questions or would like to discuss this article, leave a comment.
I will happily get back to you as quickly as possible.
Until next time... Stay comfortable my friends