We still have many folks call, chat and email regarding the now-retired Stressless Jazz and Viva recliners. While these models are no longer available, there are certainly some beautiful alternatives..
Take a look at the stunning Stressless Skyline Recliner.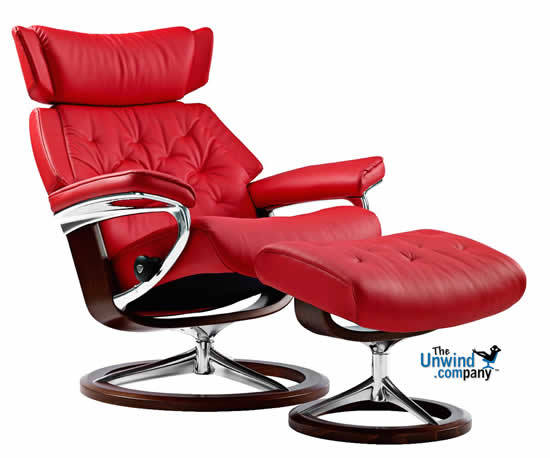 We also have a few available (at the time of this writing) in our Ekornes Authorized Price Reduction Inventory- Talk about a soothing deal. Pickup a Stressless Skyline with a Signature-series base and save $100's. Typically these ship fast and can be delivered within a few days to almost anywhere in the continental U.S.
Let's talk about one of the most modern Ekornes models available, called the Stressless Viva Recliner. (This model replaced the retired Stressless Jazz.). The Stressless Viva has now been discontinued.
The Stressless Jazz Recliner was discontinued in 2016.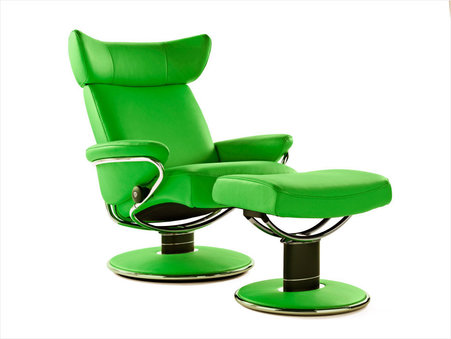 Along with the many new models that have been introduced in the past few years, several models have been discontinued. One of our fan favorites, the Stressless Jazz, was also discontinued. The last remaining models sold out of our national inventory and we began to become a bit nostalgic and longing for that familiar comfort. We know we aren't alone either because we receive frequent inquiries about the Jazz. However, Ekornes felt our pain and brought us something great- the Viva Recliner. They not only brought in a new model but they took portions of the Jazz and built them into a masterpiece.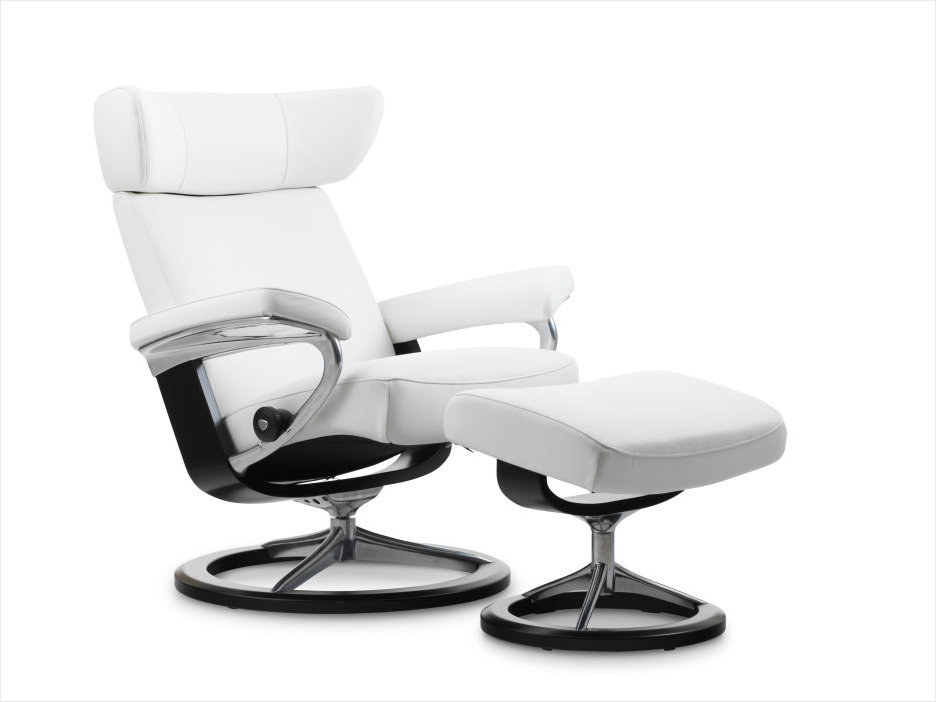 Let's take a look at those features- First, they retained the famous Jazz style headrest. This beauty allows you to recline and have your head cradled in comfort. It also allows you to raise your arms and have your elbows perfectly supported behind your head. It's a terrific addition for those individuals that are taller than others. The Viva also comes with the new Signature style base. This new base will ensure you can go further and deeper into that ultimate relaxation pose. You can recline so deeply that you're almost completely into the 180 degree reclined position. Of course, you also have a plethora of leather grades and colors available to you. Personally, I'm fond of the Paloma Grade Leather on this model. The smooth and sleek edges on the Viva are a perfect styling when wrapped in the sensual, smooth Paloma leather.
This renovation on comfort is just one more testament that Ekornes is constantly improving and redefining their elite standards of excellence. The engineers in Norway have never settled "for a job well done." They are constantly looking to enhance, improve, and otherwise take their products to a higher level. This makes it obvious, that when it comes to furniture, there is Stressless and then there's everything else.
If you have any additional questions or would like to discuss this article, please drop us a note or a line.
I will happily get back to you as quickly as possible.
Until next time... Stay comfortable my friends!