It's a Great Time to Give and Receive...
Donate $50 or more to charity and get hundreds off your Stressless recliner or sofa purchase. Help others, then help yourself to $400 off Stressless Mayfair recliners and office chairs in all Paloma leather colors.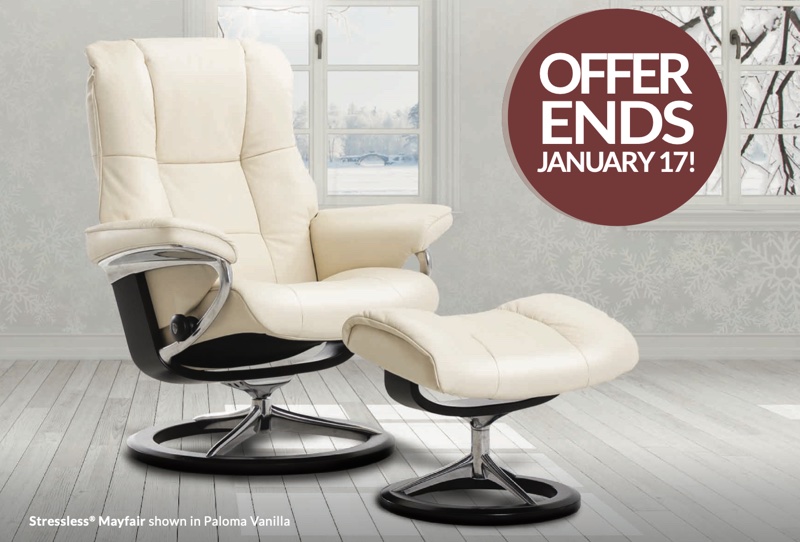 Also get $200 off Stressless Max and Mike recliners in all Paloma and Pioneer leather colors.
$200 off any Stressless recliner with Power on a Classic base.
$200 off any Stressless recliner and ottoman and/or Stressless office chair
$200 off each Stressless sofa seat.
Here's how it works:
Simply donate $50 to charity, (our featured charity for 2021 is Habitat for Humanity but you can also choose your own) and you can receive big savings and help others in need. For Stressless recliners, the discount is shown automatically once you place the item in your cart. For Stressless sofas and loveseats please call 888-486-9463 or chat for the latest promotion pricing.
Here are some examples of how much you can save on sofas and loveseats:
• A 3-seat Buckingham sofa would be $600 off.
• A 5-seat Stressless sofa setting (sofa & loveseat) would be $1,000 off.
• A Stressless sectional (3 seat + corner + 2 seater) would be $1,200 off.
• Oslo & Manhattan Sofas are excluded from offer (they are already discounted).
• Stressless corner units count as 1 seat; sector units and ottomans do not qualify.