Description
Ekornes Stressless Arion High-Back- 3 Seat, Left Arm Facing. This piece pairs perfectly with a Medium Corner and a 3 Seat Low Back Right-Arm Facing. You can add the individual pieces to your cart or allow our Ekornes Specialists to design your Sectional online and email you a photo at no cost. Enjoy the incredibly easy White Glove Delivery Services and fast shipping at Unwind.com.
The Arion's popularity is most likely due to its contemporary design that retains the highest levels of comfort you know and expect from Ekornes. No longer do you have to decide between stylish or comfortable furniture. This model is frequently assembled as a Sectional Piece. This allows you to combine high-back seats and low-back sofa seats with each seat featuring the ability to independently recline. Now you have a sleek design, a harmonious decor, premier levels of comfort and the option to recline and enjoy while your partner sits upright.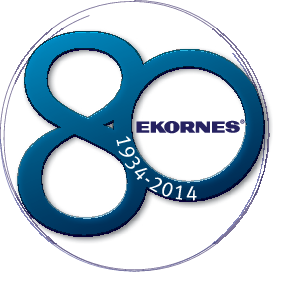 Ekornes has been blazing paths in the furniture world for 80 years now. The company originally began in the 1930's producing mattresses. The founder yearned to create something more technologically sophisticated than a plain mattress. He wanted something more comfortable and user-friendly. To learn more about Ekornes' beginnings and the current company, click here: [About Ekornes]. If you would like to check out the traditional Ekornes Collection Sofas available, click here: [Fixed-Back Sofas].
If you are looking for new, healthy furniture that will take you in a journey to places of comfort; the Arion is here! This model is perfect for sitting, entertaining, and letting the stress evaporate out of your day. This model is especially convenient for those looking for a high-quality piece of furniture that will truly stand the test of time.
The options for customization are virtually endless. If you want to pick on of our pre-designed sofas and love seats click this: [Stressless Sofas]. If you would prefer a more individualized approach, you can design your own sectional or pick from a pre-designed model. Click here: [Sectionals at Unwind].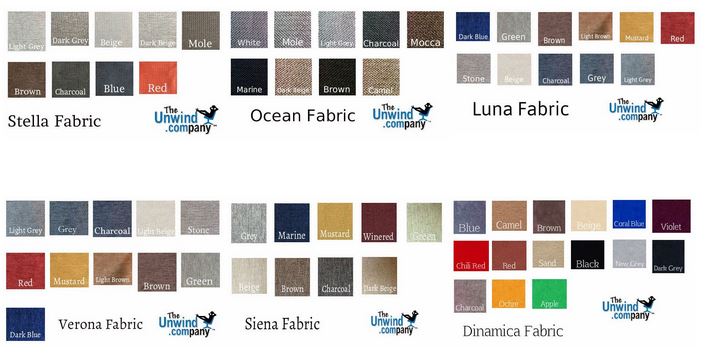 The 100% premium, top-grain leathers are our best-selling upholsteries. However, they are not your only choice. Ekornes has an extensive line of fabric upholsteries for all Stressless Sofas and Love Seats. Plenty of customer prefer one of the exquisite fabric upholsteries over the leather options. If this is the case for you, the options are nearly limitless. There are 6 different fabric grades and 64 different colors. Your fabric options are: Stella, Ocean, Luna, Verona, Siena, and Dinamica. The Dinamica is the most exclusive and costs a little bit more than the other fabrics. It is usually equal in price to Batick Leather. Check out our color palettes below to see some of the available colors in each fabric.
If you would like to learn more details about each fabric individually, check out our Ekornes Fabric Page. or click the image to the left of our fabric grades and colors. You can also call 888-486-9463 to speak to our knowledgeable Customer Support Team Members. They are able to provide a more personalized description of each of these fabrics.
Ekornes provides cleaning products for the fabric as well as leather upholstery options. Click one of these links to be taken to the product pages within our website: Fabric Cleaning Kit or Leather Cleaning Kit. Also, it's important to note that 5 of 6 of these fabrics are available at a lower price than the Leather options for Stressless and Ekornes Furniture. The Dinamica Option is equal in pricing to the Batick Leather on most models.
Warranty Information
10 Year Manufacturer's Warranty
Additional Details
SKU:

E01191032