Description
Legislate a Healthy Back and Body with the Ekornes Stressless Senator Recliner with Ottoman from Unwind.com.
For special limited edition pricing, please call 888-486-9463*

Introducing the Stressless Senator Recliner (Large) with Ottoman
Ekornes has brought back a popular favorite with the Ekornes Stressless Senator Recliner. Unlike your Stately Politicians, the Stressless Senator Recliner "under-promises" and "over-delivers" with exceptional lumbar, head, neck and leg support. The distinguished curves of the Senator regulate full back & body comfort to residents around the world. Built to serve for many terms, the Senator recliner could be one of the best contributions you make to improve your comfort stature and well-being.
The Senator Recliner is designed to bring premium levels of comfort to you at bargain prices. This model is shaped and contoured to cause the major muscle groups of your body to feel supported enough to relax and allow the chair to support you. Gone are the days when you must use an ounce of strength to balance yourself in your "comfy chair". The slight arch accompanied by the patented Stressless Lumbar Support provides your solution to aches and pains. Sit back, take a deep breath and within seconds you will feel your body begin to relinquish tension as it allows the chair to do its job. The strength of a Stressless Frame is only surpassed in excellence by its comfort and padding. The cold-cured foam is moulded directly onto the frames and then fibrous pads are layered between the cushion and the leather. This ensures that you not only sit comfortably but actually can feel like you are sinking into a soft, foamy hammock.
It is truly incredible that Ekornes not only knew that comfort was key but quality was even more important. Not only do you sit comfortably for the first few years, but you sit comfortably for the first couple of decades. With the slightest bit of care, you can ensure your Stressless Recliner lasts a lifetime. Ekornes recommends using a leather conditioner to keep the hide moisturized and resistant to staining, somewhere between 1-4 times annually. We believe wholeheartedly that proper leather care can prevent most concerns. The Senator Recliners are only available in Paloma leathers. This is the most popular leather due to its softness, its smooth texture and its "two-tone" dying. There is a depth to the color that you just cannot achieve with any other leather choice.

Want to view informative Ekornes Stressless videos to assist you in selecting the perfect Stressless Recliner? Simply click the following link, select the search button (the magnifying glass on our YouTube page) and type the name of the Ekornes chair or Stressless furniture item that you would like to preview. You can also search by leather type & color to get a closeup view of most popular leather options.
Search and watch 100's of Stressless recliner videos at The Unwind Company YouTube site here.
Stressless Senator Recliner- Availabe in a Limited Supply at Unwind.com.
Order by 12 PM CST and Your Order Will Typically Ship Today!

Like its smaller brother (the Stressless Senator Recliner- Medium) the Stressless Senator recliner- Large, was recently brought back by Ekornes and is being offered at pricing that just can't be beat. It's easy to see (and feel) that stature is more than a title once you sit down, kick-up your feet and feel what Norwegian comfort is really all about. The Stressless Senator Recliner has a certain "distinguished" look and feel that is sure to impress guests and daily-benefactors alike. It is often overlooked that the Ekornes Senator Recliner brings home the same back and neck-saving features that Ekornes Stressless Recliners and chairs are famous for throughout the world!
The Stressless Senator chair offers great comfort and support- especially to those who are about average in height and weight (warranty is valid for weights even above 350 pounds). Wondering whether you'd be best served in the Stressless Senator or another Stressless clearance model? Simply drop us a line (1-888-486-9463) or an email (stressless@unwind.com) and we'll help you make the most comfortable selection for your exact size, weight and body type.
Dimensions:
Senator Recliner- Approximately 31.75 inches wide x 39.75 inches high x 28 inches in depth
Senator Ottoman- Approximately 19.5 inches wide x 15.5 inches high x 15.25 inches in depth
We invite you to sit down, kick-up your feet and cast your vote for the Stressless Senator recliner- You'll be glad that you did!
Here are a few of the features that make Stressless Recliners so supportive and comfortable without compromising style-
- Patented Plus System which provides continuous support for your head and lower back.
- Stressless recliners relax your entire body by providing perfect balance and optimum support.
- With the Stressless Glide System, you can automatically shift to any seating position by simply using your body weight.
- The lightweight, easily-moved ottoman also features the built-in Glide System that adjusts to your body movements for the ultimate in comfort.
- Stressless Recliners and Accessories are built to last for many, many years. A round base and support ensure stability.
-Stressless Recliners are created for a custom fit- Many of the other Stressless recliners come in three sizes (small, medium or large) and many sofas are available in two sizes (medium or large). The Senator Recliner (medium) is comparable to the medium versions of the other Stressless recliner lines (Stressless Reno, Stressless Mayfair etc). Both the Stressless Senator (current page) and Stressless Governor recliners share the same attributes (the Senator is a medium and the Governor is a large). For best results, take a seat and let us help you determine which size will ultimately offer the most comfort and the correct support for your individual body size and weight.
It's no wonder that Stressless Recliners are Exclusively Endorsed by the American Chiropractic Association.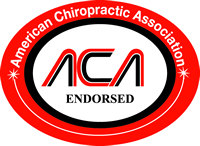 Come visit the Unwind Back & Body Store to experience the Ekornes Stressless Senator Recliner for yourself. If you have already decided and are ready to purchase, simply click the "Add To Basket" button and begin selecting the available options*. We will ship your chair assembled and fast in the contiguous United States (upper 48 states). Please review our return policy prior to ordering or call 888-486-9463 for personal assistance. You may also email stressless@unwind.com anytime- 24 hours - 7 days a week.
IMPORTANT SHIPPING NOTE:
Our exclusive and convenient White Glove Delivery is not available on the Stressless Senator (it can however be added as an option at a nominal charge). The Senator will automatically ship fully-assembled via either of our Residential Delivery methods, depending on the option you select at time of order. Please drop us a line with any questions 1-888-486-9463.
Please view our return policy on clearance items prior to ordering.
*If you checkout online (the price will still indicate a price of $0 since we're unable to display the discounted price via the web) an Ekornes specialist will contact you automatically with the updated pricing and to complete your payment and order details.
Additional Details
SKU:

ESENATOR