Description
Large Manual Stockholm Swing Relaxer
Save $100s off of the regular pricing instantly on a brand-new, Fjords Swing Relaxer when you shop at Unwind. These are some of the most popular Norwegian Recliner Chairs available. They are stylish, built-to-last, and incredibly comfortable. All Fjords Swing Relaxer Recliner Chair models and options are eligible. This includes both sizes and all leather options for the Oslo, Ulstein, Madrid, Atlantis and Stockholm series models.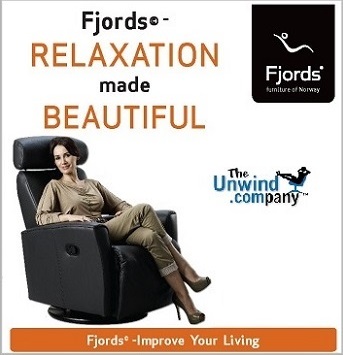 Here's how to easily and securely checkout online:
Select the Fjords Swing Relaxer Model and Size that fits you best.

Choose your preferred fabric or leather type and color by selecting from the small color swatches underneath the desired category.

Now simply scroll down the page and click the "Add to shopping bag" button.

Click the "Proceed to Checkout" button, or the "Cart" button at the top right of the page.

Follow the on-screen instructions and you'll be relaxing in your new Fjords Relaxer in a flash.

This Swing Relaxer is a perfect Norwegian solution for anyone looking for a stylish rocking chair. This chair not only looks great; it moves great. You will love this recliner. Get it now and make it yours...
The Stockholm Swing Relaxer is a newly introduced model. This model is a Utopia of comfort. It soothes the back, comforts the body, and relaxes the soul. Whether its power boats or power relaxers, the motorized function brings an extra touch of comfort to your home! The Stockholm is perfect for everyone. Get yours today.
Product Measurements: Width: 32.5" Height: 42.5" Depth: 38.25" SW: 20.25" SH: 18.75" SD: 21.5"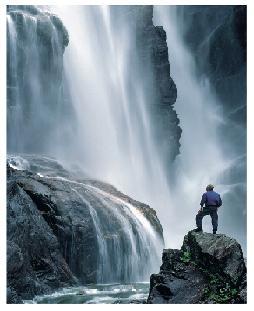 The Hjellegjerde brothers have been designing and creating furniture for over 70 years. They began as a humble family business and have grown into an exceptional name in furniture worldwide. Their ingenuitive ideas, commitment to excellence and personal pride in their work have brought the bliss of Norway to 5 continents.
They have always used their surroundings in Norway to encourage and influence their designs in furniture. They strive to be on the forward side of innovation while still nodding to the successes of tradition. From the top of an adjustable headrest to the smallest seam in a supportive ottoman, the brothers' hard work and dedication is evident.
Below are the lavish features standard in Fjords Chairs:
The Stockholm manual recliner swivels 360 degrees and has a built in integrated footrest for added comfort and support.

The continuous movement of these recliners (rock, swivel, recline etc.) allows your body to truly relax. Each individual segment contributes to the proper support for your neck, shoulders, back and hips to relax. The benefits extend beyond those body parts as the entire body will benefit from a reduction in tension.

Fjords® Active Release System - All of our recliners have a unique, built-in mechanism that automatically provides the best neck and back support.

Many models come with an adjustable headrest to accommodate users of different sizes to experience the same comfort from one recliner.

The movement ability of the recliners is designed to allow your body to form its own natural, comfortable "resting position"

Lower back support

The two sizes: Small & Large, allow for each person to find the perfect fit!

Each model comes with a standard 10 year warranty

All models come with a sticker underneath the armrest to allow them to be traced in the event you have a question about your specific model/recliner.

Choose one of our readily stocked items for faster delivery times or customize your seat to your unique tastes with an array of leather and wood stain options. "A genuine sense of well-being through individual choices…".

Warranty Information
Fjords Warranty service provides the ordering and shipping of replacements components as noted: 10 Years for the metal frame and all steel mechanical functions- comfort, and Design. 5 Years for any wood, plastic, or foam components. 3 Years for Swing Relaxer mechanisms and power components. 2 Years on covers. This is not an unlimited warranty. For Fabric: This is a warranty against pilling or wear through only. For Leather: This is a warranty against wear through tearing only. It does not warrant against soiling, especially soiling caused by sweat and other bodily fluids. It does not warrant against fade or color loss. In almost every case, Fjords will replace or repair any component that has failed that is under warranty. Only in the most unusual of circumstances will they consider replacing the whole product. The option to replace the whole product rests solely upon Fjords.
Additional Details
SKU:

F249116