Description
Himolla Europe Zerostress Recliner with Integrated Footstool.
Treat yourself to the ultimate in relaxation and true comfort with the Himolla Europe Zerostress chair and ottoman.
Himolla Europe Product Features:
2 sizes available- Medium and large.

A large selection of beautiful base stains available- We're sure to have one to match almost any decor.

Rotates 360 degrees for convenience and for easy entry/exit (or for merry-go-round lovers).

or View the Himolla Leather Types and Colors Page Here (use pull-down menu at top of page to order)
Himolla Wood Stain Color Chart Photo (click for larger version)

Himolla Wood Stain Chart Key (from top left to right)
Top Row: 1. 002 Cherry Wood. 2. 004 Cherry Wood Antique. 3. 006 Cherry Wood Medium. 4. 007 Cognac. 5. 042 After. 6. 043 Rustic Oak. 7. 05 Shaded. 8. 045 Moor.
Middle Row: 1. 011 Walnut Dark. 2. 016 Black. 3. 017 Natural. 4. 021 Walnut Light. 5. 046 Rustic Brown. 6. 054 Cherry Wood Shaded (antique). 7. 057 Honey. 8. 058 Light Brown Oak Oiled Look.
Bottom Row: 1. 030 Cherry Wood light 2. 035 Walnut Antique. 3. 037 Mahogany. 4. 039 Country Cottage. 5. 060 Maple, Natural. 6. 091 Wenge.

Himolla Recliner Product Features:
All models have 3 standard functions: Articulating headrests, reclining backs and convenient footrests.

Recliner frames are completed by hand.

Wood bases are crafted from solid European beech wood (one of the sturdiest woods in the world).

Frames are glued, bolted and stapled to insure maximum durability.

Superlastic Cold Cured Foam (3.4 density memory foam).

No-Sag suspension springs keep you supported for many years.

Himolla Recliners are tested for stability for weights up to 285 lbs.

Chairs and sofas all have active lumbar support and ergonomics for proper, healthy blood flow.

All models feature top grain leathers from Italy and Brazil.

Choose from an amazing 21 wood finishes and 4 grades of the leather in many color options.

5 year Himolla warranty that covers interior cushion, frame structure (fixed parts) and leather against fading and color fastness. The balance of the parts are covered for 2 years. Expect many, many years of worry-free comfort and healthy back support.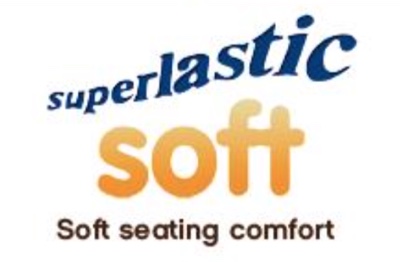 Warranty Information
HIMOLLA WARRANTY- LIMITED 5-YEAR GUARANTEE Himolla offers a 5-year guarantee on all of the following parts: Padding, sub-springing and interiors springing. Frame and non-moving parts. Durability and resistance properties of their Longline leather. Cold cure moulded seat cushions.
Additional Details
SKU:

8546-16K