Description
Enjoy Stress-free Delivery on a Stressless Metropolitan 2 Seater Love Seat.
It's always a great time of year to purchase from the most-comfortable, back-healthy furniture line in the world- Stressless by Ekornes. You save $100s instantly off of the regular pricing by selecting one of the Paloma Special pricing leather/colors. Ekornes Stressless Sofas and Love Seats deliver the highest levels of head, neck and back support. The dense, soft memory foam cushioning allows you to sit undeterred for many hours on end.
The Stressless Metropolitan delivers excellent support for your back and body

It's always simple and secure to checkout online- Here's how:
Visit the Ekornes Furniture or Stressless Recliner product page.

Visit the product page of the Stressless Sofa, Love Seat or Sectional that fits you best.

Choose your preferred leather grade and color by clicking the small color swatches underneath the desired leather type.

Visit the following location if you prefer a cloth or Fabric upholstery. These include: Karma, Crocus, Flora, Molli, Terra, Verona, Ocean, Calido, Umbra, Iris, Silva, Luna, Siena, Dinamica, & Ultrasuede upholsteries.)

Don't forget to choose 1 of the 7 beautiful wood stains and leg option, where applicable.

The Product Pricing is displayed automatically near the top of the product pages (it's located next to the product images, top of page).

Now simply scroll down the page and click the "Add to shopping bag" button.

Click the "Proceed to Checkout" button, or the "Cart" button at the top right of the page.

Follow the on-screen instructions and you'll be relaxing in your new Stressless Sofa or Love Seat very quickly.
If you have questions or want to double check the promotion pricing, please drop us a line at 888-486-9463.
Once you have completed your order you will receive an email confirming the details. Our dedicated Customer Service Team will typically follow up with you by phone within 1 business day to confirm your order and provide you with an ETA. Our Ekornes Specialists will also do a "double check" to make sure you are receiving the lowest, discounted pricing available.
Have Questions or Prefer to let us do the typing?
Drop us a line at 888-486-9463 or 1-601-932-5111 and place your order over the phone

.
In addition to connecting you with the world's most comfortable furniture, we want to help you relax and unwind by offering a 30-Day Satisfaction guarantee. Please review our posted policy online for complete details. We do our very best to ensure 100% Satisfaction at every opportunity.
We ship fast. We can ship virtually anywhere and typically your items arrive Fully-Assembled. All you have to do is sit down and enjoy. We provide multiple levels of delivery to ensure there is an option to suit your needs. Ask us about Expedited Shipping Opportunities or our White Glove Services. Click here to learn more about Ekornes and here to learn more about The Unwind Company.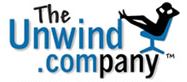 Have Questions or Prefer to order via phone? Give us a call at 888-486-9463 or 1-601-932-5111 (Internationally) during normal business hours. Click here to View our Blog to learn about the newest changes and latest developments in detail or drop our Ekornes Brand Specialists a line at 888-486-9463. They can elaborate on product specifics, make recommendations, and identify ways to help you save additional money on these wonderful seating solutions.
We offer the lowest prices authorized by Ekornes on all Stressless Recliners and Chairs. You save time and money with our Fast Delivery to anywhere in the continental United States (and other parts of North America). We have 1000's of items in stock for immediate shipping.
We also delivery Fully-Assembled, Brand-New items right through the front door of your business or home with the Fastest Shipping Methods available. Our stocking program allows us to keep 100's of recliners in stock that can be delivered to virtually anywhere in North America in 1-5 business days. All of our items are backed by the rock-solid 10 year Manufacturer's Warranty at no additional cost. You can truly relax and unwind when you choose the world's most advanced recliners. From the patented technologies, to the outstanding construction and engineering, down to the incredibly useful accessories, you will be able to relieve stress and tension and promote a genuine sense of well-being in this seating solution.
Ekornes Stressless Metropolitan Love seat is available to order in any configuration now and will be shown in a Back-healthy store near you soon. Drop us a line at 888-486-9463 to discuss this upcoming beauty. We are elated to be bringing new models to you once again this year. These items are hot and creating quite a buzz. The engineers at Ekornes knew they had to up-their-game. They are not only bringing new sofas and loveseats to you but they are also introducing new comfort technologies.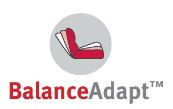 BalanceAdapt™ technology is unlike any option before today. The secret is the "fixed-angle" between the seat and the back. When seated, you will feel the Balance-Adapt-System effortlessly adjusts the seat and back to your desired sitting angle. The seat and back respond to your movements with a subtle and comforting rocking motion. This offers personal comfot and perfect balance to each, individual seat. This not only further ensures optimized comfort in all seating positions, for all users, but it ensures that no matter the personal taste, Ekornes has a comfort solution for you. This model is actually a "Medium" Sized seat.

The sleek lines and edges are deceiving. This model is no "bare bones" comfort option. It is plush and supple in its padding and comfort styling. The Flared armrests lend to a wider arm support and the over-stuffed pad set allow you to sink into the ultra-comfortable foam. You can even customize whether you want Wooden Bow Feet or Bright, Steel Bow Feet. Of course, the wood is available in the 7 same popular stains we all know and love.
The designers also knew that when bringing out new Stressless Sofas and Love seats that they would need to bring new recliners to the mix. Check out the new Stressless Skyline Recliner and Ottoman. It is guaranteed to leave an impresion on you the moment your eyes meet. There is a fusion of styles. Classic designs blending in modern structure and futuristic levels of comfort.
Want to see informative Ekornes and Stressless videos? Visit our Ekornes Furniture & Stressless Video channel on YouTube.
These numeoures videos are free for you and allow you to see the varying leathers, colors and even fabrics on real items. This can provide you a much more detailed view of your potential furniture than a swatch. If you experience any difficulty, don't hesitate to chat with us online or drop us a line at 888-486-9463. A Stress-Free Shopping experience is our goal at Unwind.
Shop confidently on our secure servers and with our trusted payment options; including PayPal. Don't have a Paypal account? No problem. It is very easy to set one up. Using the "Bill me Later" option allows you up to 6 months to pay on purchases of $99.00 or more. Click the icon to learn more!
If you are one of the many customers that prefer an exquisite fabric upholstery to the leather options, then Ekornes has 6 different grades of fabrics for you. Your options are nearly limitless. The 6 different levels of fabrics boast an impressive 64 different colors. The basic fabric options are: Stella, Ocean, Luna, Verona, & Siena. The Dinamica is slightly higher in price. It is very similar to a Microfiber. It is the most exclusive and the cost is similar to the price of Batick Leather. Check out our color palettes below to see some of the available colors in each fabric.
All Fabrics shown are also available for Ekornes furniture and Stressless Sofas. If you would like to learn more details about each fabric individually, check out our Ekornes Fabric Page or call 888-486-9463. Our knowledgeable Customer Service Team is standing by to answer any and every question.
Often times we hear that cleaning is a concern when choosing between Fabric Upholstery and Leather. Ekornes saw this need and proudly offers cleaning products. If you would like to check out the item page click here: Fabric Cleaning Kit.
We could talk all day about the numerous benefits of Stressless recliners, and the added benefit of getting the softest leather but ultimately it all relies on how each chair, style, and upholstery feels to you! We encourage you to go to a showroom and take the "Comfort Test". Allow us to explain the importance of this "Comfort Test". This way you can be more prepared and more knowledgeable before visiting a showroom. You will know immediately why this recliner is so special.
The "Comfort Test"™ - primarily consists of probing questions you should ask yourself to make certain a recliner is the "perfect fit" for you.
Does this chair feel large enough to support your whole body? If the chair is too small for you, you will notice your shoulders may not be properly support by the back cushion. If your head is too far above the back cushion and you feel as if it isn't adequately supported, then this chair is too small. If the chair is too large, you may notice there is too much space between your legs and the armrests. Also, if your head feels "pushed forward" this may indicate that the chair is too large for you.

Is the ottoman positioned correctly for your legs? Maybe you need to move the ottoman closer to the chair or further away so that your legs feel "lighter" and there is no pressure on your knees. Proper leg support is essential to experience all of the comfort benefits unique to Stressless Recliners and Ekornes Furniture.

If the chair is too large it may be difficult to seamlessly recline. If the chair is too small, it may feel as if it moves too freely. We always encourage you to tighten or loosen the glide wheels at this time. If the movement of the chair is still not exactly as you want, the size chair may not be correct for your body.

Lumbar support is one of the greatest features of Stressless furniture. Do you feel adequate lumbar support as you sit, recline and lay back in this chair? If you do, you might have the correct size. If you do not feel 100% great lumbar support it is possible the chair is too big or too small. If your chair is too big, the lumber support can be too high to properly support and ease your back tension. If your chair is too small the lumbar support will be too low and will not be very noticeable.

Can you see directly in front of you? If the headrest is too large for you, you may feel as if your head is being pushed forward. If it is too small, you may notice there is not enough head support to see the tv in front of you with ease. Stressless technologies are designed to provide adequate support in specifc sizes so that your head and neck never have to strain or struggle.

Finally, feel the leather. How does the texture feel to you? The Batick leather is more textured than Paloma and has a thicker layer of protecting lacquer. We like to say each person prefers a specific leather. Also, your environment should be considered when selecting a leather. Pets, children, food, sunlight are all important factors to consider when selecting your premium leather for your Stressless Recliner. Learn more about the leather grades here on our website: [Ekornes Leather Information]
Approx. Product Dimensions: Width: 62.5" Height: 32.75" Depth: 33.5"

Warranty Information
10 Year Warranty from Ekornes on Internal Mechanisms
Additional Details
Product Measurements:

W: 62.5" H: 32.75" D: 33.5"