Find Your Comfort Zone...
Unfortunately, the 2015 Home Seating Promo has expired.
---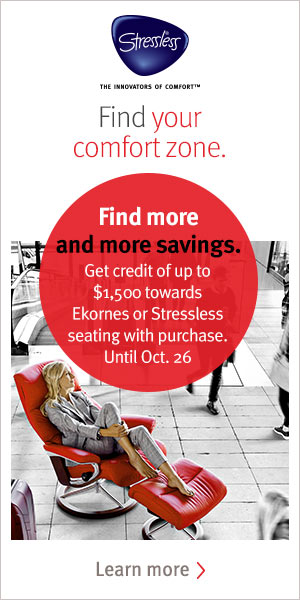 Now is the best time to get the lowest prices on all Ekornes Furniture and Stressless Seating Items. The new 2015 Home Seating Promotion begins Friday September 4th, 2015. This promotion applies to all eligible orders placed between September 4, 2015 - October 26, 2015. You can get a credit of up to $1,500 towards Stressless Seating and Accessories. This is a perfect way to bring the most comfortable seating in the world into your home. This sale is especially great if you are interested in Sofas and Loveseats.
Drop our Customer Service Team a line at 888-486-9463, obligation free. They can explain the promotional rules and help you maximize your discount and savings. Our #1 Priority is to provide a Stress-Free Shopping Experience and help you save the most money on this healthy furniture.
Here's how it works: THE MORE YOU BUY, THE MORE YOU SAVE.
- Receive $750 credit towards the purchase of additional Ekornes or Stressless Products with the purchase of 2-3 seats.
- Receive $1,100 credit towards the purchase of additional Ekornes or Stressless Products with the purchase of 4-5 seats.
- Receive $1,500 credit towards the purchase of additional Ekornes or Stressless Products with the purchase of 6 or more seats.
Ordering online is always fast, easy and secure at unwind.com.
Here's how to order online and save under the current promotional sale:
1. Visit the Stressless Recliner or Ekornes Furniture Product page of your choosing.
2. Make your leather/fabric selection by clicking the colored swatches. Don't forget to select a wood stain color when applicable.
3. Now click the "Add to Shopping Bag" button.
4. When all of your items are in your cart, click the "Proceed to Checkout" button.
5. Follow the On-Screen instructions and enter your coupon code at the "Order Confirmation" Step.
Here are your coupon codes for eligible orders:
Code: 750credit [Applies to orders of 2-3 seats = $750 credit.]
Code 1100credit [Applies to orders of 4-5 seats = $1,100 credit.]
Code: 1500credit [Applies to orders of 6+ seats = $1,500 credit.]
Have Questions or Prefer to order via phone? Drop us a line at 888-486-9463 or 1-601-932-5111.
The rules are rather straight forward but our Customer Service members can help you find ways to assemble your order to maximize the discount. Most people understand the coupon codes but frequently, I get asked, "What are these "Seats" and how can I determine my discount myself?". To answer that, please see below:
- Double Ottomans do not count as seats under this promotion.
- Sectional Seats and Corner Pieces count as 1 seat each under the promotion.
- Oslo and Manhattan Sofas count as 3 seats; Loveseats count as 2 seats.
- Str. Recliners with Ottomans, Office Chairs, & Low Back Chairs count as 1 seat each. under the promotion.
- Str. Sofas count for 3 seats; Love-seats for 2 seats; Str. Sofa Chairs count as 1 seat under the promotio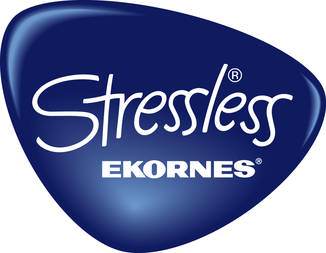 The best deals are found when you purchase the Batick and Paloma Special color furniture pieces and then use the eligible coupon code for your order. Save particularly big during this promotion on Special Colors of Stressless Sofas and Sectionals. Home Theater Seats also generate great savings. Let's take a look at a few popular orders and see just how we can save you the most on this back-healthy, beautiful furniture:
#1 - Order a Stressless Sofa and instantly receive $750 off of the matching Loveseat or combine the seat count to get $1,100 in Ekornes Stressless Credit towards additional items. (If you choose a Batick or Paloma Special Color, you can also save about 20% off of the regular pricing as well.)
#2 - Order a Stressless Sectional and receive a discount on the sectional itself (This depends on the number of seats, please contact customer service at 888-486-9463 and let them know what you would like to order and they can show you how to maximize the discount for that order. That way we for sure don't leave a single bit of savings on the table).
#3 - Order 2 wonderful Ekornes Stressless Recliner Chairs and get $750 towards a handy accessory like a Personal Laptop Table or apply it towards a 3rd Recliner. (That means with the minimum $750 credit, your Stressless Laptop Table would be Free.)
There are numerous ways we can apply the promotional discounts to your order. Simply configure your order and place it online or call our Customer Service team during normal business hours and let them show you exactly how much you can save when you choose Stressless Furniture at Unwind.
Now let's talk about your available delivery options...
Choose our Inside, Residential Delivery services and your item will arrive right at your front door all ready and Fully-Assembled. The driver will push the box across the threshold of your door and all you have to do is open your box and sit back and relax. This is especially convenient for those who want a quick and easy delivery that requires minimal time home.
or
Choose our White Glove Delivery and our delivery team (or partners) will bring your items into your home, set them up, install everything and then take away all of the packaging. Simply choose this shipping option at checkout or when you speak with a Customer Care Specialist and we will take care of the rest. This delivery option lets you truly relax and unwind.
or
Choose our Platinum Glove Delivery and our delivery team will perform everything for a White Glove Delivery in addition to removing any old furniture or items that you no longer want/need. This means you don't have to fuss with getting rid of that old sofa that you are replacing. Our team will come in, remove it, and then place your brand-new Ekornes Stressless Furniture Items right there! Need your items brought up a flight of stairs? No problem. Simply let us know at the time of ordering and our Customer Service Team will make sure that the delivery team is prepared. (This is included in our Platinum Glove Delivery.)
or
Choose our Guaranteed Express Delivery and we can provide some of the fastest and most efficient shipping in the nation. For in stock items, order on Monday morning and choose Guaranteed Express Delivery and we can guarantee your items will be delivered on Wednesday by 12pm. (Certain geographic restrictions may apply. Please see dealer for details.) These items arrive Fully-Assembled, Ready to Use, right to your front door. Not only do you save the most money with Unwind, but you save the most time as well. Please contact us at 888-4-UNWIND for details.
We will be updating this information as the start date for the sale begins. Please check back or give us a call at 888-486-9463.
If you have any additional questions or would like to discuss this article, leave a comment.
I will happily get back to you as quickly as possible.
Until next time... Stay comfortable my friends!