Description
Ekornes Atlantic Recliner and Ottoman with Fast Shipping. Sold Out (plenty of other models available)
The Atlantic recliner by Ekornes Stressless is so incredibly popular. It is primarily due to its concise footprint and discreet cushioning. The model is a medium sized item which it not quite as high-backed at other Ekornes medium recliner chairs. Rather than be taller and less padded, it is slightly "stocky". At first glance, you cannot tell that the back and seat of this chair are incredibly cushioned. The Horizontal Comfort Zones™ divide the padding and support into the epicenters of each lumbar region. This ensures an even feel of support throughout the entire body. The adapting lumbar support and tilting ottoman will allow you recline and lay back while still receiving that positive body support that earned this brand an exclusive endorsment from the American Chiropractors' Association.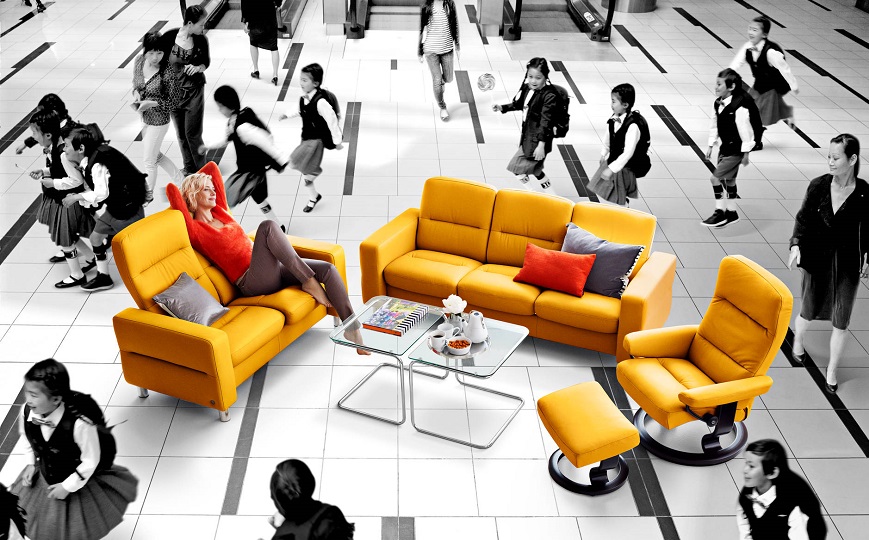 t is a fantastic time of year to purchase from the simplistic, comfortable, Stressless Atlantic, Pacific lineup!
This comfortable Stressless recliner series insures consistent head, neck and back support and includes soft, understated cushioning. The Atlantic recliners allow you to sit without strain or sore muscles for many hours on end. Also, take a good look at the professional- inspired Atlantic office chair.
Ordering is always fast and secure. Here's how to participate & checkout online,
during the promotion period:
Visit the desired Stressless Recliner or Ekornes Furniture product page.

Select the Stressless recliner, office chair, sofa or sectional that fits you best.

Choose your preferred leather type and color by selecting from the small color swatches underneath the desired leather type. Then choose from the 7 beautiful wood stains. Typically, we have all stains in stock.

The Promotion Pricing is displayed automatically (it's displayed next to the product images, top of page).


Now simply scroll down the page and click the "Add to shopping bag" button.

Click the "Proceed to Checkout" button, or the "Cart" button at the top right of the page.

Follow the on-screen instructions and you'll be relaxing in your new Stressless Recliner very quickly.
Have Questions or Prefer to order via phone? Drop us a line at 888-486-9463 or 1-601-932-5111 (Internationally)
Want to add a matching Stressless Sofa, Loveseat or Sectional? You're in luck as there are Ekornes Batick & Paloma Specials that will save you $1000's. Simply choose a matching Batick or Paloma leather sofa or sectional model and watch the savings stack up!
With smooth, padded comfort sections and an elegant, simplistic stature, the Stressless Atlantic Recliner can ferry oceans of comfort into your living room and daily life. Your back, body (and wallet) will "thank you" everytime you "anchor in" to the supportive waters of what the Stressless Atlantic has to offer. Your satisfaction is 100% guaranteed.
Like its slightly larger sibling (the large Stressless Pacific recliner, is a budget-conscious addition to the Stressless recliner lineup. The Atlantic recliner offers the Patented Plus System for constant comfort and is so stylish that it will feel "at home" in almost any room- Even the RV. Yet it still manages to bring home the same back and neck-saving features that Ekornes Stressless Recliners and chairs are famous for throughout the world!

Want to view informative Ekornes Stressless videos to assist you in selecting the perfect Stressless Recliner? Simply click the following link, select the search button (the magnifying glass on our YouTube page) and type the name of the Ekornes chair or Stressless furniture item that you would like to preview. You can also search by leather type & color to get a closeup view of most popular leather options.
Search and watch 100's of Stressless recliner videos at The Unwind Company YouTube site here.
The Stressless Atlantic offers great comfort and support- especially to individuals who fit the "medium to medium-large frame" size characteristics (warranty is valid for weights up to 350 pounds)
We invite you to sit down, kick-up your feet and take the Stressless Atlantic for a test-sail (or is that "sit")- You'll be glad you did!
Come visit the Unwind Back & Body Store to experience the Ekornes Stressless Atlantic Recliner for yourself. It's always easiest to pick the perfect Stressless recliner if you have a chance to sit and relax in them for awhile. If you have already decided and are ready to purchase, simply click the "Add To Cart" button below after selecting from the available options. We will ship your chair assembled and you will not be charged for shipping in the contiguous United States (and much of North America). Please review our return policy prior to ordering or call 1-888-486-9463 or 1-601-932-5111 for personal assistance. You may also email stressless@unwind.com anytime- 24 hours a day, 7 days a week.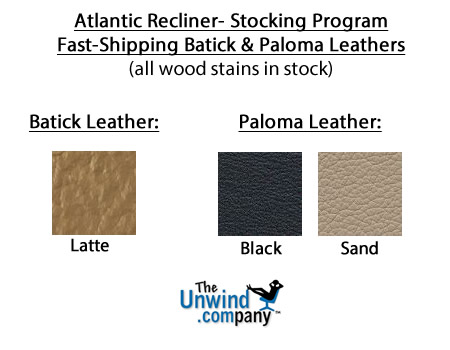 Important Stressless Recliner Delivery Note:
We have many Stressless recliners in stock in multiple locations which allows us the ability to ship your recliner extremely fast and have it delivered quickly from coast to coast. The Unwind Company currently offers same-day delivery to almost 70 cities across the United States. Due to the time-sensitivity of our Unwind Express Delivery Service, we are currently unable to process these orders online. Please call 1-888-486-9463 and you can be enjoying your Stressless recliner much faster than you ever imagined. Of course there are some restrictions on this service and sadly, it is not available everywhere. Have a special shipping request? Give us a call, we might just surprise you!
Not in that much of a hurry, or is your leather or fabric selection a special-order color? We offer many other full-service delivery options as well. The best part of our extensive delivery choices (aside from the great service) is that almost all are completely RISK FREE to our customers. A stress-free shopping experience is always our #1 goal!
Add a beautiful matching Stressless Laptop Table, Ekornes Ellipse Table, or Swing Table and you might learn that the Stressless Atlantic is your most comfortable and productive place to work. Why not save fuel and reduce back and neck strain at the same time? After all, that's an economic stimulus plan that we all can feel better about (and it only takes a few hours to begin working).
Here are a few of the features that make the medium Stressless Atlantic Recliners so supportive and comfortable without losing a bit of their style-
- Patented Plus System which provides continuous support for your head, neck and lower back.
- Stressless recliners relax your entire body by providing perfect balance and optimum support.
- With the Stressless Glide System, you can automatically shift to any seating position by simply using your body weight.
- The easily-moved ottoman also features a built-in tilt system that adjusts to your body movements for the ultimate in leg comfort.
- Stressless Recliners and Accessories are built to last for many, many years. A round base and double-stem support ensure stability.
-Ekornes Stressless Recliners are created for a custom fit- Many of the Stressless recliners come in three sizes (small, medium or large) and many sofas are available in two sizes (medium or large). The Atlantic Recliner (medium) is comparable to the medium versions of the other Stressless recliner lines (Stressless Consul, Stressless Wing etc). Both the Stressless Atlantic and Stressless Pacific Recliners (medium and large) share the same attributes. For best results, take a seat and let us help you determine which size will ultimately offer the most comfort and correct support for your individual body size and weight.
It is no surprise that Stressless Atlantic Recliners are Exclusively Endorsed by the American Chiropractic Association (the ACA).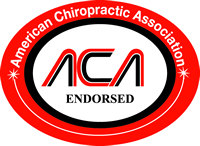 Stressless Atlantic Dimensions:
Atlantic Recliner- Approximately 30 inches wide x 39 inches high x 29.5 inches in depth (approx.)
Atlantic Ottoman- Approximately 20.75 inches wide x 16.25 inches high x 14.5 inches in depth
Have questions or need additional information about the medium Stressless Atlantic recliner or other Ekornes furniture? Please contact us at stressless@unwind.com or at 1-888-4-UNWIND (888-486-9463). We're here to assist you with your Stressless Atlantic or other Soothing Back Product or Furniture purchase.
Warranty Information
10 year warranty on internal mechanism from Ekornes
Additional Details
SKU:

E1170015

MSRP (Ekornes Retail Pricing):

*See Product Description for Promotions

Fabric (base price):

$1795

Batick Leather:

$1995

Paloma or Classic Leather:

$2095

Cori Leather:

$2195

Royalin Leather:

$2795

Size:

Medium